Calcium supplements for children
Essential for formation, growth and the proper development of the skeleton, calcium is an essential micronutrient for children. The calcium requirements fluctuate depending on the age: for a child, the recommended intake is 500 mg. For a teenager, it is 1200 mg. Beyond its role in the development of the skeleton, calcium is also important for teething and preventing cavities. It also contributes to the proper functioning of cognitive abilities.
Which calcium supplement to choose?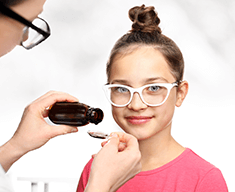 Calcium can mainly be found in the foods we eat. We cannot synthesize it ourselves: sufficient intake through food is necessary through the consumption of dairy products, legumes and green vegetables. Given the highly industrialized diet nowadays, calcium deficiencies in children are more and more common. A calcium supplement may be prescribed if need be, to ensure sufficient intake.
Check out our range of calcium food supplements to help your child or your teenager to get the recommended daily allowance. Combined with vitamin D, our calcium supplements are highly assimilable and available in sticks form to make daily intake easier.