Licetec V-Comb
Licetec V-Comb
is a brand developed by the Australian company ToLife Technologies, specialising in the design of innovative health and beauty products. Simple and easy to use,
V-Comb
is an exclusive anti-lice treatment, which eliminates lice and nits without resorting to chemicals or specific treatments. In the form of a comb, the
V-Comb solution
is equipped with a very efficient special suction system to gently eliminate pests. Discover the
Licetec V-Comb products
on our Cocooncenter site, in particular the
comb anti -lice
and the
disposable filters
, to be renewed after each use.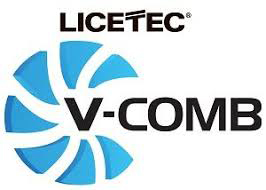 All Licetec V-Comb products