Birth kits and baby cases
A baby arrives in your family, professional or friendly circle and you don't know which birth present to buy? Think about kits! Unlike gifts in the form of toys or clothing that are not necessarily adapted to the needs or preferences of the parents, the baby product kits is a safe, complete and useful choice since it usually contains most of the baby products you need at birth.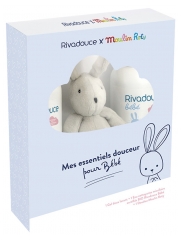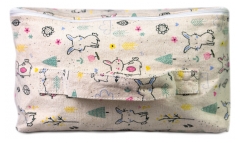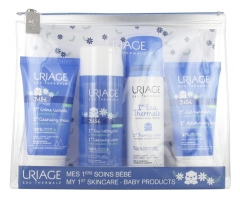 Out of stock
Which kit or which toiletry case to give at birth?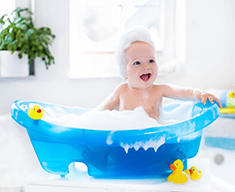 Your online Cocooncenter French pharmacy offers a wide range of birth kits or toiletry bags along with several hygiene or care products. To buy for yourself or to offer to a loved one, our products are manufactured by leading childcare brands such as Mustela, Uriage, Jacadi or Gifrer. In the form of a toiletry bag, a gift box or a birth suitcase, all of our products are specific and in keeping with your needs.
Most of all, check out the Tommee Tippee brand gift kit containing a set of baby bottles, or the Mustela toiletry bag with 4 key products for the baby's arrival.