High-protein creams and desserts
Lose weight while pleasing yourself with high-protein desserts! As a part of balanced diet, high-protein dessert creams optimise your chances to reach your slimming goal. Rich in vitamins and minerals, their composition offers you a high satiety sensation to limit snack cravings during the day and contribute to reduce tiredness. Chocolate, vanilla or also coffee, high-protein desserts are declined under several savours to suit to all the tastes.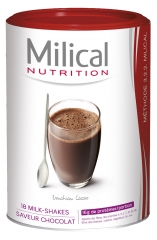 From £19 of purchase in the Milical brand = 1 gift offered!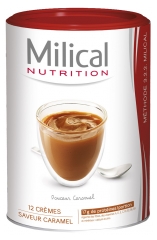 From £19 of purchase in the Milical brand = 1 gift offered!
Which high-protein dessert cream to choose?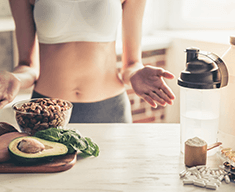 Your on line pharmacy Cocooncenter proposes you several high-protein desserts in form of cream or milk-shake to finish your meal by a gourmand instant while contributing to reach your slimming goal. Our products can also be consumed as a snack in case of cravings, to avoid the consumption of too fat or too sweet products.
Rich in fibers, vitamins and minerals and impoverished in carbohydrates and in lipids, they contribute to maintain the recommended daily rates in nutrients to ensure the good functioning of the organism.
With vanilla, chocolate, coffee, coconut or also caramel flavour, discover our selection of high-protein dessert creams to help you to lose weight in a pleasant and delicious way.