Flash Sales
Exceptional offers throughout the year.
With the Cocooncenter Flash Sales, you take advantage of exceptional discounts on your pharmacy products. Each day, at 8 a.m and throughout the year, find a product of our catalog at low price.
How to be informed about the Cocooncenter Flash Sales?
To be sure that you do not miss a Flash Sale, we recommend you to subscribe to Flash Sales email alerts. You can register on each coming Flash Sales by clicking on "bell-shaped" icon
. You will then receive an email at the beginning of the Flash Sale.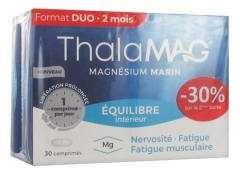 Coming offers
Sunday 9 May 2021
Monday 10 May 2021
Tuesday 11 May 2021
Wednesday 12 May 2021
Thursday 13 May 2021
Friday 14 May 2021
Missed offers
Friday 7 May 2021
Thursday 6 May 2021
Wednesday 5 May 2021
Tuesday 4 May 2021
Monday 3 May 2021
Sunday 2 May 2021