Fat burners:
an effective way to boost weight loss
Written by Paul Musset, Doctor in Pharmacy | published on | updated on 06/01/2020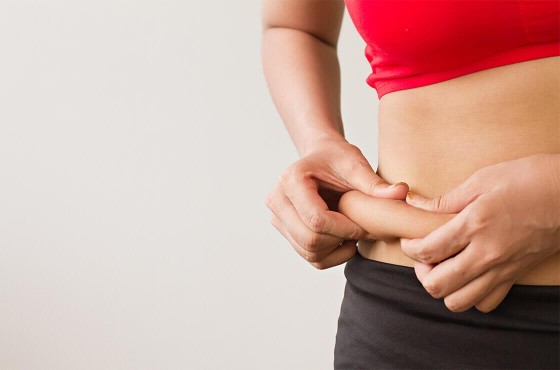 Need to kick start a diet or lose those final few pounds at the end of a shred? Fat burners are an effective, natural way to boost the metabolism. Insights into the composition of these slimming aids, how they work and how to use them.
Fat burners: how do they work?
Fat burners are dietary supplements. They are designed to accelerate the basal metabolism, thereby stimulating lipolysis in the fat cells, or adipocytes. Lipolysis is the process whereby calories are mobilised, and the fat stored in the body is broken down.
When the metabolic rate increases, the body needs more energy, and this comes from the excess fat stored in the body. The fatty acids embedded in the adipocytes take the form of large molecules that are difficult to break down, which can result in obesity. Lipolysis therefore enables these molecules to be transformed into free fatty acids which can be easily transported by the body. Using an effective fat burner therefore makes it easier to get rid of these molecules and lose your excess pounds.
Some fat burners work on the principle of negative calorie foods and require considerable effort.
Others, such as green tea, caffeine or guarana, are genuine metabolism accelerators, destroying fat immediately before the body has the chance to absorb it.
There are also some so-called "fat eaters", including pineapple, which contain bromelain and obliterate fat, as well as destroying cellulite.
Fat burners: who are you?
For some people, losing weight can be a real challenge. Motivation and commitment are key to achieving weight loss. With fat burners, weight loss can be easier and quicker. Cocooncenter, your online parapharmacy, stocks slimming products to be taken for a specific period of time available as capsules, tablets or in blister packs.
Designed for those who wish to lose weight, these products are formulated using ingredients that facilitate weight loss. They should be seen as a way of boosting weight loss when combined with a healthy diet, a balanced lifestyle and physical activity.
A healthy lifestyle for greater effectiveness
If you have a poor lifestyle during your weight loss programme, your fat burner will not be effective. You are therefore advised to avoid foods high in fat, salt or sugar, alongside doing regular exercise.
As well as kick-starting your weight loss, a powerful fat burner also ensures your body stays energised to minimise the risk of fatigue during your weight-loss programme, helping to keep you motived and preventing dips in mood.
The most common ingredients in effective fat burners
These include:
Prickly pear;
Spirulina;
Chitosan;
Caffeine;
CLA;
Citrus;
Bitter orange;
L-carnitine
Most of these are plant extracts, amino acids or vitamins. They work by increasing calorie consumption and burning fat before it enters the blood stream.
Guarana and green tea are natural weight-loss remedies
Guarana
Guarana makes an ideal addition to any weight-loss regime. The caffeine and guaranine contained in guarana activate fat burning and allow users to remain physically active during their weight-loss programme. Guarana originates from the Amazonian rain forest and its many therapeutic properties have been used for over 3,000 years. Guarana is usually recommended if you wish to remain awake and active for long periods of time.
In addition, the foodstuff contains theophylline and theobromine, two effective appetite suppressants which give a feeling of satiety. When combined with spirulina, saponin or flavanols, guarana is a product that can promote genuine weight loss and is far more effective than a simple black coffee.
Green tea
In addition to its effective action against skin ageing and its toxin-cleansing properties, green tea is also a powerful natural fat burner. It can help to suppress hunger, thanks to the range of molecules it contains, including, L-theanine and dopamine, as well as vitamin C, a powerful anti-oxidant. It also contains catechin which helps to regulate blood sugar levels and therefore prevent weight gain.
When combined in a dietary supplement, green tea and guarana can have a miraculous effect on weight loss. For example, if your chocolate bar needs boosting with a fat burner designed for strength training or a fat burner to target the abdominal area, choose a dietary supplement containing guarana and green tea.
Our selection of fats burners based on Green Tea
Parapharmacy: our selection of weight-loss boosting fat burners
You will certainly find excellent fat burners in our parapharmacy. These include:
Eric Favre CLA

Containing the active ingredient CLA (Conjugated Linoleic Acid), an omega fatty acid molecule, this supplement helps to eliminate stubborn fat and restore the muscle mass. Its enriched extracts of glycerine, safflower oil, gelatine and tocopherol provide a major boost.

Juvamine Phyto Thé Vert Guarana

This formulation contains guarana and green tea, a powerful antioxidant, and prevents water retention within the fatty tissues. Guarana is prized for its stimulating properties which enable individuals following a diet to remain active. After 20 days of taking one of these weight-loss tablets each morning, you will experience a feeling of drainage and a reduction in cravings.

Pharma Minceur 24 Men Jour et Nuit

The day tablet contains horsetail and zinc, while the night tablet includes chromium and Oxylia OX, a natural plant complex comprising extract of olive tree, phaseolus and rosemary). Remember that a dietary supplement must always be combined with a healthy, balanced diet.
What is the difference between fat burners and fat binders?
There is often confusion about these two products. While they have different physiological effects, they can also complement each other. However, a fat binder is a fibre-enriched foodstuff capable of ridding the intestines or stomach of lipophilic substances, the molecules which absorb the fats from fatty foods. Fat binders accumulate in the intestinal walls and form a ball of fibre that is difficult to digest.
Who can use fat burners and how should they be used?
The greater your daily physical activity, the more effective the fat burners will be. We're not talking about spending the entire day or night in the gym here but rather taking full advantage of the excess energy which the supplement unlocks.
In general, the outcomes you achieve will depend on your eating habits. Before taking a fat burner, you need to make small changes to improve your diet. You therefore need to focus on negative calorie foods based on a sensible reduction in your calorie intake. This does not mean embarking on a restrictive diet that could result in malnutrition. Instead, it means choosing better foods and having regular mealtimes, as well as incorporating vegetables such as broccoli, cabbage, lettuce and aubergine into your meals into your weight-loss plan.
Please note that fat burners are designed for individuals who are following weight-loss plans. The purpose of these dietary supplements is to assist people finding it difficult to lose weight. They work by increasing thermogenesis and promoting weight loss. They therefore allow you to burn as many calories as the effort put in by providing the energy boost needed to stay physically active even if you feel tired after weeks of dieting.
Regarding the author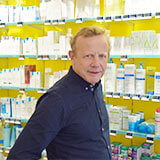 Paul Musset
Doctor in Pharmacy
Certificated of a pharmacy doctorate at Reims University (French University), Paul Musset is passionate by natural medicine and in sport nutrition. He accompanies you in "My well-being and beauty journal" by providing you his health and well-being advices.