Appetite Stimulators for Children
Regulated by a complex process of receptors which tell our brain when we are hungry, appetite can vary depending on several factors such as bad eating habits, stress or digestive disorders. In children, herbal medicine offers natural active ingredients which can help trigger appetite. In the form of an oral solution, appetite stimulators have a taste which suits children and are pleasant to consume on a daily basis.
Which child syrup to choose for the appetite?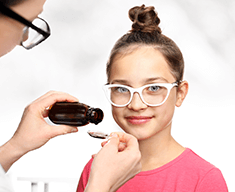 Made with plants and vitamins, appetite syrups trigger hunger and maintain constant and sufficient intake of essential vitamins.
Some of the plants in our appetite stimulator are Fenugreek, known for its medicinal and culinary properties, which stimulates and increases the feeling of hunger. Gentian also present in our appetite syrups for children triggers the appetite by facilitating the secretion of salivary glands due to its bitterness.
Check out our selection of appetite simulators in the form of syrups specially designed for children to fight against loss of appetite and boost vitality. Without added coloring agents and sugar, they offer a pleasant taste which suits children and adults.