Food supplements for travel sickness in children
Travelling by car, plane or boat can cause travel sickness in both children and adults. This phenomenon occurs when the brain receives two contradictory messages: the body remains static while the brain perceives movement. travel sickness usually expresses itself with a number of conditions such as headaches, feeling sick and cold sweats.
Which remedy to choose against travel sickness?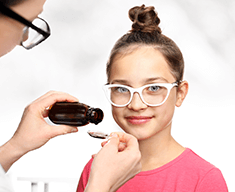 To limit discomfort related to travel sickness, taking food supplements before leaving is an effective natural remedy. Made with plants, they contribute to the normal functioning of the stomach and limit the discomfort that children and adolescents may experience during travel.
Among the most effective plants one can find ginger, recognized by the 'World Health Organization as an effective remedy for travel sickness. Other plants such as mint, sage or lemon also favor digestive well-being.
Discover our range of food supplements against travel sickness to help your child manage long journeys and curb digestive discomfort. Made as flavored syrups, they are easy to take and must be taken half an hour to an hour before the scheduled departure to ensure maximum effectiveness.