Food supplements for nervousness in children
As children evolve, they learn to control their movements and calm down when they need to. However, a child always needs to exert himself to express his emotions. Each child has his own energy"reserve"and must find activities to channel himself. To fight against excessive nervousness, calming syrups for children contain plants with relaxing properties that will help your child relax and regain better self-control.
Which calming syrup for children to choose?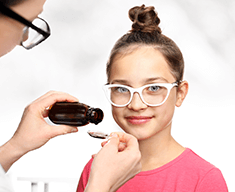 Excessive nervousness in children can be due to many reasons: family or school environment, behavioral issues or even lack of sleep could be possible causes. To allow the child to relax and better control his stress, calming syrups for children favor soothing and reduce signs of restlessness.
Formulated with natural active ingredients from herbal medicine with soothing and relaxing properties such as passionflower, orange blossom or lemon balm, our calming syrups have a pleasant taste that makes it easier to take and ensures maximum efficiency.
Discover our range of syrups to calm children based on natural ingredients, vitamins and minerals to help your child better channel his energy and resume calm.