Beta-carotene supplements
Found in various fruits and vegetables such as apricots, carrots, green vegetables and tomatoes, beta-carotenes have antioxidant properties that slow down the development of free radicals responsible for cellular aging. Sources of vitamin A, they also help ensure proper communication between the cells that make up our body. Taken as a capsule, beta carotene food supplements help maintain optimal vitamin A levels.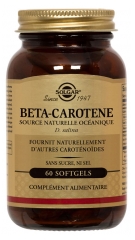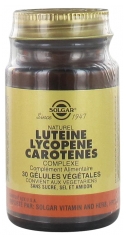 Out of stock
Which beta carotene capsules to choose?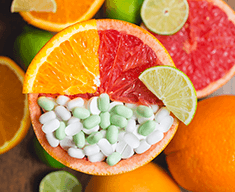 The beta carotene supplements in capsules come in several forms. Lutein and lycopene play a protective role for both the skin and eyes.
Astaxanthin, on the other hand, in high in antioxidant and offers interesting properties for the skin and eyes. Food supplements rich in carotenoids are recommended before sun exposure to promote tanning and fight against damage due to sun rays. They can also be taken in winter to make the skin glow.
Check out our range of beta carotene food supplements in the form of capsules to take as a cure for several weeks and renew it, if need be.