Sweeteners
Natural or synthetic substance, a sweetener has a sweet flavour which allows to replace traditional sugar in drinks or preparations. We distinguish two sweetener families: low-calorie sweeteners as sorbitol or xylitol and intense sweeteners as aspartame or saccharin that have a higher sweetening power. Calorie-free, sweeteners are particularly interesting to consume in replacement of sugar as a part of a slimming diet.
Stevia, saccharin...which sweetener to choose?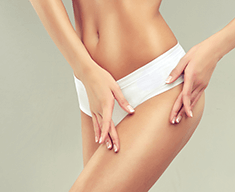 The sweeteners in fact allow to benefit from a sweet flavour without incidence on blood sugar as traditional sugar. They are used in small quantities to sweeten a hot drink as tea or coffee type, or to replace sugar in a dessert.
The sweeteners based on stevia or saccharin allow to benefit from a sweetening power from 300 to 500 times higher than traditional sugar. Very economical, they can also be heated to be integrated in sweet desserts and dishes.
Discover our range of sweeteners to naturally sweeten your drinks and desserts without effect on your organism. Consumed in association with a healthy diet and regular physical activity, they help you to better control your weight and to limit your sugars consumption.