Eliminating dark circles
Written by Marion, Aesthetician/Cosmetician | published on | updated on 30/03/2020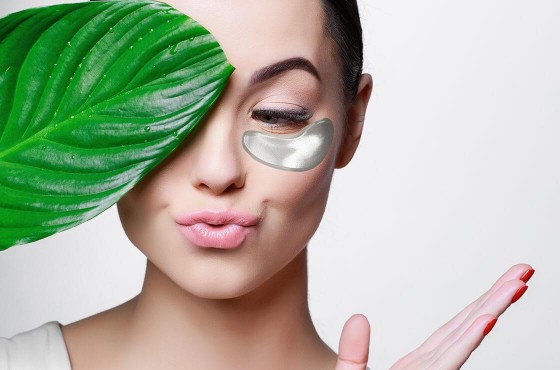 Dark circles have a negative impact on the whole appearance of the face and are often reveal our overall state of health. Fortunately, there is a range of simple solutions for restoring a radiant complexion. Extensive advice... For your eyes only!
Understanding the causes of dark circles
What is going on under the eyes?
The skin beneath the eyes is extremely delicate and fragile. The protective lipidic layer itself is very thin, making the skin more prone to effects of environmental damage. What's more, this part of the face plays host to an intricate network of blood and lymphatic vessels which tend to become sluggish, particularly in the evening.
How do dark circles appear?
Due to the slowing of the circulation and function of the lymphatic tissue, the pigments naturally present in the blood become sluggish and collect under the eye. Lymph is a fluid that bathes the organs and cleans the body. When lymph does not circulate as it should, the pigments cannot drain effectively. The skin in this area darkens and dark circles appear. These are "pigmentation" circles
and should not be confused with the purplish discolouration seen on some people with exceptionally thin skin, which is caused by the network of blood vessels underneath the eyes.
What about eye bags?
Associated water retention can also occur in the tissue surrounding the eye, giving the impression of puffiness and making the dark circles seem more pronounced, whether they are sunken or swollen. In general, eye bags don't appear over night; instead, it is a gradual process, which makes it all the more important to take action as soon as the first signs appear.
What causes dark circles?
Skin ageing
As we age, three concurrent factors occur: fat loss and the slackening of tissues which encourage the appearance of wrinkles, combined with the thinning of the skin which makes the blood vessels more visible.
Hereditary factors
If your parents began to get dark circles at an early age then there is a fair chance that you will too. It is possible that you have inherited a collagen deficiency, a key substance in the cohesion of our connective tissues.
Environmental damage
Excessive exposure to extremes of temperature, whether too hot or too cold, has a direct impact on our microcirculation, especially in the sensitive eye area. Likewise, prolonged use of screens (computer, smartphone, tablet, etc.) can lead to eye strain, making the eyes appear hollow.
Unhealthy lifestyle choices
Drinking, smoking and processed foods can all lead to water retention, resulting in a build up of water and fat in certain areas.
Stress
Stress hormones flood all of our cells and weaken them. It is therefore unsurprising that challenging situations or anxiety can have a direct influence on our skin, the body's most sensitive organ.
Lack of sleep
Lymphatic drainage slows down during activity. Lymph consequently drains less effectively if we get less sleep, resulting in darker circles.
How can we tackle dark circles?
Reducing puffiness
It is recommended that you apply a cool compress or ice cubes wrapped in a flannel. Metal teaspoons cooled in the fridge are also highly effective. Slices of cucumber which have been cooled for ten minutes in the fridge before application can also be placed on your closed eyelids. Cucumber consists almost entirely of water, is rich in antioxidants and hydrates and tones the skin effectively. With its soothing, decongestant properties, cornflower water is also recommended as part of your daily facial routine.
Broadly speaking, treatments incorporating plants with detoxifying properties (such as extract of cherry stem, birch or artichoke, etc.) have a beneficial effect and help the body eliminate toxins. These are particularly useful as the seasons change, in polluted environments or during temporary periods of stress. Finally, it is also vital to monitor your salt intake, as too much salt encourages water retention.
A massage to relieve congestion in the eye area
To stimulate the lymph glands, use your fingertips to massage the inside corner of the eyes near the bridge of the nose, the temples and the area below the earlobes. Then, using three fingers on each hand, work around the entire circumference of the eye using a gentle tapping motion, starting at the inside and working towards the outside of the face.
Reducing pigmentation and brightening the skin
Try applying:
A compress soaked in sweet almond oil and lemon juice. The oil will hydrate the skin while the lemon juice helps to reduce pigmentation.
A compress of raw potato, which is rich in natural bleaching agents. Leave to work for 15 minutes before rinsing away.
Tomato slices for their brightening properties.
Cold green-tea bags containing tannin, caffeine and vitamins.
Keep your skin hydrated
The first mistake is to use your usual moisturiser. This sensitive area needs a specific product with decongestant properties capable of eliminating toxins and activating microcirculation. Cocooncenter has selected a range of excellent products for you to try. These include: Coup d'Eclat Sérum contour des yeux formulated with vegetable proteins to provide an instant soothing effect, or La Roche-Posay Hyalu B5 Yeux which plumps the skin and restores the cutaneous barrier around the eye.
How should you go about choosing a product to conceal dark circles?
Products designed to conceal dark circles are rich in light-reflecting pigments and act like thousands of small mirrors, reflecting the light and reducing the darkness of the circles, restoring a healthy complexion in just a few seconds. The trick here is to choose a product that is one to two shades lighter than your usual foundation.
Our selection of anti-dark circles cares for women
Most formulations come with an applicator allowing fast, practical application (also suitable for men), such as Mavala Anticernes available from Cocooncenter, which blends perfectly with your complexion and is water resistant.
Our selection of anti-dark circles cares for men
The eye contour is a sensitive, delicate area that can be easily damaged. It therefore requires special attention, with hydrating, concealing products and make-up, which needs to provide light coverage and encourage a fresh complexion.
Three points to remember about dark circles:
Dark circles are not solely the result of tiredness. Other factors, including stress, lifestyle and skin hydration, all have their part to play.
In the eye-contour area, massage and appropriate products can boost the circulation and stimulate the lymphatic system.
To reduce and conceal dark circles, it is best to use the tailor-made skincare products available at parapharmacies.
Regarding the author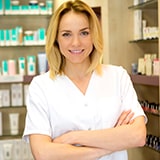 Marion
Aesthetician/Cosmetician
Certificated in Aesthetic/Cosmetic, Marion is specialized in dermo-cosmetics cares and in make-up. Through "My well-being and beauty journal", she helps you to take care of your face and of your body by providing you her beauty advices.