BB cream and cc cream:
make-up that takes care of your skin
Written by Marion, Aesthetician/Cosmetician | published on | updated on 08/01/2021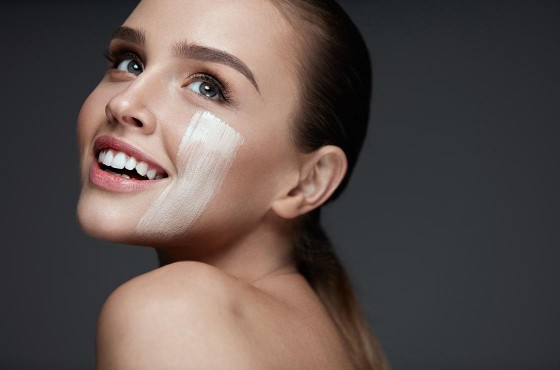 It's several years since BB cream revolutionised the world of cosmetics by providing an alternative to foundation. Combining make-up and skincare, this cream quickly became the cult product for many women. In the wake of its success, a new generation emerged soon after: the CC cream. What are the differences between these two skincare products? How should you go about choosing the perfect tinted moisturiser? Let's address these questions now.
BB cream: make-up that goes the extra mile
The history and principles behind the product
The very first BB cream was invented in Germany in the 1950s and was a thick moisturising paste. It was primarily used as a post-operative wound-healing preparation and its challenging texture made it impossible to use on a daily basis. At the same time, aesthetic medicine really took off in Asia. Women began having regular peeling treatments. These cause redness, making it imperative to protect the skin from environmental damage.
At the end of the 1980s, a Korean dermatologist set out in pursuit of a "miracle solution" to meet the requirements of these women obsessed with their complexion. He began with the original German balm and formulated the beauty product that we all know today, resulting in
Blemish Balm cream, our present-day BB cream.
The BB cream designed in Asia was to have three main purposes:
To soothe skin and allow it to breathe following an aesthetic procedure, to facilitate effective healing;
To conceal redness caused by peeling treatments;
To protect the skin from the sun's rays.
Its secrets lie in its formulation:
it contains complex volatile ingredients. When these ingredients come into contact with the skin's warmth and evaporate, other active ingredients produce a tinted finish on the face.
When applied, BB cream immediately undergoes a transformation, as the colour in the tube does not represent the end result. It contains so-called "chameleon" pigments, which assume the shade which best suits the user's skin tone.
The first time-saving all-in-one product
Following its success in Asia, BB cream rapidly became the beauty industry's global superstar. In 2009, it became available in France. The product appealed to many women as an alternative to foundation, known to be drying and the cause of blackheads.
With its integrated skincare formula, it offers more than a simple cosmetic product and fulfils a number of different functions, by moisturising, correcting and evening out the complexion. The multitude of benefits and effective coverage of this tinted moisturiser allow you to pare the morning beauty regime down to a single product, allowing the busiest amongst us to regain valuable time.
CC cream: colour corrector
The principle
In some respects, CC cream is BB's older sister. While BB cream became a must-have cosmetic product for many women, it didn't always meet all their needs, particularly in terms of dealing with uneven skin tone, such as redness or dark circles. What's more, BB cream was not always an adequate moisturiser.
It was against this backdrop that CC cream (colour correction cream) emerged in Asia. As its name suggests, it evens out the skin tone by correcting the skin's colour differences. Like BB cream, its secret is in its ability to adapt to any complexion. It often comes in 2 or 3 shades: light, medium and dark. CC cream is also non-comedogenic and more liquid. However it also provides less coverage than BB cream.
The right colour for every type of flaw
The balm's encapsulated pigments are activated on contact with the skin, working to correct uneven skin tone or minor imperfections in the complexion.
Once applied, certain pigments will develop depending on the problem you wish to conceal:
green corrects redness;
yellow pigments eradicate purplish circles;
mauve will brighten a dull complexion;
orange creates a healthy-glow.
Sun protection
To guard against the sun's harmful effects, BB cream and CC cream both contain sunscreen, generally ranging from SPF 15 to SPF 30. Some CC creams even provide a high protection SPF 50.
BB cream or CC cream: which to choose?
There is really only a slight difference between BB and CC cream because ultimately they both have the ability to brighten the complexion by adapting to its skin tone. That being said, they are used for different purposes.
Do you want to replace your foundation? BB cream is the right choice for you
If you tend to conceal skin imperfections using foundation, BB cream is the best choice for you.
That's because BB cream delivers greater coverage and a natural result. At Cocooncenter, we have a range of selected products from well-known brands, such as Hydrean BB Cream by La Roche-Posay, a tinted moisturiser formulated with thermal spring water, or Idéalia BB Cream by Vichy which is suitable for the most sensitive of skins.
Do you want to correct one or two flaws? CC cream is the answer
If your skin is simply red or blotchy, or you tend towards dark circles, CC cream's targeted corrective action has the power to reduce these minor flaws and give your face a more even complexion.
With less coverage than a BB cream, CC cream focuses more on skincare, offering all the benefits of an effective moisturiser for the most sensitive of skins and providing good protection from environmental damage.
At Cocooncenter, our pharmacists have carefully selected the best CC creams to suit your individual needs. For instance, to counteract minor redness, Erborian's Red Correct CC Cream will soon become your best friend.
Did you know?
"Alphabetic creams" don't stop at C. We are now seeing the emergence of new generations, such as:
• DD cream, "Daily Defence", offering targeted UV skin protection;
• EE cream, "Extra Exfoliating" or "Energy Enhancer", which stimulates skin rejuvenation;
• GG cream, "Genius Glow", combining the best features from the previous generations.
Midway between skincare and make-up, BB and CC creams are an excellent alternative for women who dream of a radiant complexion without the need for foundation. What's more, this skincare revolution is no longer the preserve of women. Since the male version of CC cream was launched a few years ago, men can now enjoy all these benefits too.
If you're choosing between BB or CC cream, remember:
BB cream is more like foundation than CC cream;
CC cream provides lighter coverage than BB cream;
CC cream provides targeted correction for discolouration of the skin, such as redness, blotchiness or dark circles.
Regarding the author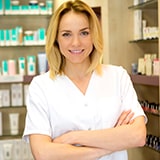 Marion
Aesthetician/Cosmetician
Certificated in Aesthetic/Cosmetic, Marion is specialized in dermo-cosmetics cares and in make-up. Through "My well-being and beauty journal", she helps you to take care of your face and of your body by providing you her beauty advices.