How to choose a suitable essential oil diffuser?
Written by Paul Musset, Doctor in Pharmacy | published on | updated on 30/03/2020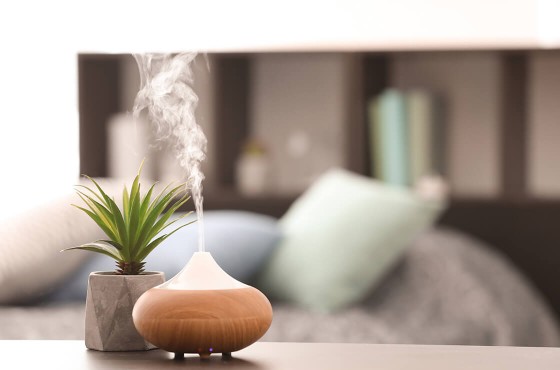 Essential oils are plant extracts that have relaxing, purifying or even revitalizing properties. Specific devices are dedicated to diffusing these oils in the air so as to enjoy their benefits at home. Here's our advice for you to choose the right essential oil diffuser, to know how to use it and which oils to turn to.
What is an essential oil diffuser?
Essential oil diffusers – which are also known as aromatherapy diffusers – are devices that diffuse essential oils in the air and can be used in the comfort of your home. Several systems of this type are dedicated to the diffusion of oils. The first models were designed to serve therapeutic purposes. This method – which aims at using essential oils to enjoy their benefits on health – is called aromatherapy. It belongs to herbal medicine, i.e. medicine based on the use of plants and natural active ingredients.
How does an aromatherapy diffuser work?
Devices operate according to different diffusion processes:
Nebulizing
Nebulizer essential oil diffusers rely on vibrations emitted by a motor. In addition to having a power variator, they separate molecules from oils and diffuse them in the air in the form of fine particles.
Heat
Gentle heat aromatherapy diffusers use the heat source placed below the tank containing the essential oils. A flame (candle) generally heats the oils and thus enhances their diffusion. You can also find models offering gentler heat provided by an electric current.
Ventilation
Ventilation diffusers operate through a cold air system that is similar to a fan in operation. Light ventilation thus allows essential oils to be spread in the air as they are propelled by a more or less strong and dispersed air current.
Misting
Essential oil mist diffusers rely on a so-called "cold" system. The latter transforms essential oils into a light mist thanks to the activation of a breeze of cold air. The oils then transform into fine droplets that are diffused in the air, allowing the latter to be less dry.
Which diffuser to choose?
When choosing your essential oil diffuser, we advise you to take the following criteria into account:
The diffusion process
Essential oil diffusers that use a cold system (nebulizing, ventilation) have the advantage of not altering the quality of essential oils, which remain intact during the delivery process. As for heat diffusers, they are silent, unlike those using misting and especially those using nebulizing processes, the latter emitting a slight "crackling". In addition to being very easy to maintain, these specific types of diffusers also are the cheapest models on the market. However, it is well worth noting that oils used with these products are less potent as they are heated.
The area of diffusion
The surface covered by an aromatherapy diffuser is the second most important criterion to consider. Indeed, this very parameter has an impact on the price but also on the size of the product: smaller diffusers cover a smaller area than larger diffusers. Nebulizer essential oil diffusers are the most complex models and those which cover the largest areas. The covered area is counted in square feet and is indicated on the product. For example, for a room or a studio, a diffuser that covers 160 sq is sufficient. Conversely, if you want to use your diffuser in a large living room, we'd advice you to choose a larger covered area (270 sq).
The format (rechargeable, portable)
Some diffusers are offered in a compact and portable format, which allows you to take them around (when traveling, at the office, etc.). They are practical and inexpensive but cover a smaller area. In addition to having no apparent wires, rechargeable diffusers can be moved around a room without you needing to have a power socket nearby.
The design (materials, shape)
They are many different diffusers that come in various materials: wood, steel, plastic, etc. This is essentially a matter of taste, although wooden diffusers are generally more robust than those made of ceramic or glass, which could be useful in case yours fall down. Try and pick a model that limits the fouling of the diffuser, which could block the space dedicated to diffusing the oils.
When to use an essential oil diffuser at home?
Diffusing oils can prove useful for your health for several reasons:
You can choose to diffuse essential oils at home as a preventive measure. In this case, a mixture of invigorating essential oils can be recommended, before the arrival of the cold season, for instance.
If you have symptoms, such as troubles breathing because of a stuffy nose or congested bronchi, purifying essential oils can help you clean the air. Eucalyptus, rosemary or mint can help you breathe better.
If you are feeling less energetic or cold, you can also diffuse invigorating oils such as citrus fruits or peppermint which can also have a rejuvenating effect on your organism.
Orange is the most popular essential oil
Did you know? Orange essential oil is the most produced oil in the world, with more than 50,000 tons per year, followed by mint and lemon.
How to use an essential oil diffuser?
Finding the ideal location
If you're planning on using an oil diffuser, it is well worth noting that it should not be placed too close to you. Avoid placing it on a bedside table, on a desk or a dining table. We advise you to choose a shelf or side table that is located on a slightly lower level. Likewise, be careful not to install your device on a piece of furniture whose rim is too close to it, as water vapor escapes from the diffuser.
Diffusing essential oils for the right amount of time
An essential oil diffuser should in no case be used continuously. As it is in contact with potent plant extracts, it must be operated for a maximum of twenty minutes at a time. A few drops (usually between 4 and 8 per use) are sufficient. Last but not least, never operate a diffuser while you're sleeping or in the children's bedroom.
Our selection of essential oil diffusers
An essential oil diffuser is an aromatherapy device that should be used occasionally at home, as a preventive measure or as a complementary treatment for specific symptoms (sore throat, stuffy nose, etc.). It allows you to enjoy the benefits of plants that are diffused in the air thanks to different processes.
The three key points to remember about essential oil diffusers:
There are several methods of diffusion to choose from;
Essential oils can be used as a preventive or curative measure;
An essential oil diffuser must be used under certain conditions: these are natural yet potent products.
Regarding the author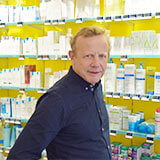 Paul Musset
Doctor in Pharmacy
Certificated of a pharmacy doctorate at Reims University (French University), Paul Musset is passionate by natural medicine and in sport nutrition. He accompanies you in "My well-being and beauty journal" by providing you his health and well-being advices.