What is the right way to care for sensitive skin?
Written by Marion, Aesthetician/Cosmetician | published on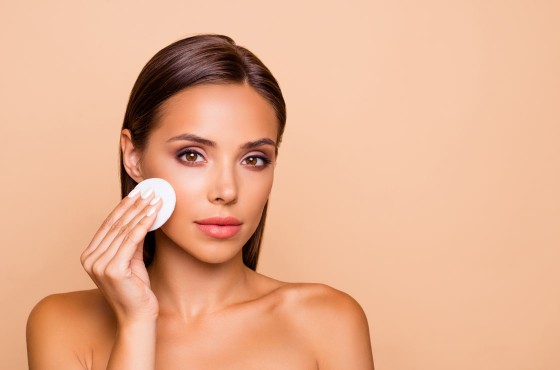 Redness, itching, tightness ... Without doubt, your skin is looking for a way to get your attention. What causes skin reactions? How to care for your sensitive skin? What products to use and how to limit reactions? Focus on a type of skin needing to be pampered as a priority.
How to recognise sensitive and reactive skin?
A defective hydrolipidic film
The skin is made up of several layers:
The hypodermis: this is the deepest layer. It ensures the separation of internal elements (muscles, organs, bones, etc.) from the other skin layers;
The dermis: this is the middle layer. It is mainly made up of nerves;
The epidermis: this is the visible part which is located on the surface of the skin. This layer is mainly composed of cells, called keratinocytes, which are in perpetual renewal.
On its surface, in the epidermis, the skin also has a protective layer, called the hydrolipidic film. This is a barrier made up of water and fat, which prevents bacteria from passing through the skin and limits external attacks. This film also brings suppleness to the skin.
The hydrolipidic film is loaded with lipids (fatty substances). It is the latter that ensures enough hydration.
However, in sensitive skin, the amount of lipids is reduced, which has a double effect:
A lack of hydration;
A loss of effectiveness of the shielding role played by the hydrolipidic film.
The different types of sensitive skin
The term sensitive skin can be assimilated to several categories. Indeed, fragile skin can be:
Prone to redness: the skin becomes coloured in places when it undergoes a change in temperature or a reaction to certain foods or drinks;
Responsive to the slightest change in the environment: the skin is very sensitive to climatic variations;
Atopic: suffering from diseases such as eczema;
Allergic: reaction to a specific allergen.
In general, the reaction of sensitive skin results in inflammation of the epidermis.
What are the reaction factors of sensitive skin?
As well as a weak protective epidermal layer, several other factors can cause reactive or sensitive skin. They can be :
External: polluted environment, wind, rain, heat, cold, use of harsh skin care;
Internal: stress, tobacco, dehydration, fair skinned, skin diseases (example: rosacea).
How to take care of your sensitive skin?
Cleansing your skin: which product to choose and how to use it?
Whatever your skin type, cleaning is one of the essential daily actions. For sensitive skin, it is important to choose the right product that will fulfil the role of cleansing while respecting the fragility and reactivity of the epidermis.
To remove makeup, vegetable oil appears to be an ideal and very gentle solution. Using micellar water suitable for sensitive skin is also a good way to cleanse fragile skin.
Our selection of cleansers/make-up removers for sensitive skin
The correct ways to clean your skin: advice
Sensitive skin needs to be treated gently, that makes sense. To cleanse or remove makeup from your fragile skin:
- Use a soft cotton pad and soak it in your specialist sensitive skin cleansing solution;
- Wipe it delicately over your face without pressing;
- Then, rinse your face with a generous spray of thermal water and dry gently by dabbing your towel on your skin (do not rub to avoid any irritation).
Protect your skin with a specific treatment for sensitive skin
Tight skin is often dehydrated and poorly protected. Once properly cleaned, it needs to be nourished to keep its lipid reserves afloat and to be hydrated to ensure enough water. Finally, if the skin is in a reactive phase, it needs to be soothed to calm the redness.
There are many treatments that can repair and protect sensitive skin because, as we have seen, there are several types. At Cocooncenter, you will find among our facecare range all the products to meet your needs (anti-redness cream, nourishing, moisturising). In all cases, the key is to choose a product suitable for sensitive skin (information indicated on the jar or tube).
Our selection of moisturising products for sensitive skin
6 tips to limit skin reactions
Test the products
It's hard to know how delicate skin will react when using a new product. Before covering your skin with a treatment you are using for the first time, test it on a small, non-visible area (the skin on the elbow crease is as thin as that on the face) and see how it reacts after a few hours.
Hydrate well
The first step in getting enough water is to drink enough water. The recommended average is 1.5 litres per day.
Limit changes in care products
In general, sensitive skin does not appreciate change very much. When you find a treatment that best meets your expectations, do not hesitate to use it to the end of the bottle. What's more, use the same treatment morning and evening. You will avoid disturbing your skin by using different compositions in one day.
Avoid extra hot showers
In winter, there is nothing more comforting than a good, long, hot shower, it's true! However, while it is very pleasant for your wellbeing, it is much less so for your skin. In fact, hot water can dry out the skin by altering the hydrolipidic film. For fragile skin already experiencing low effectiveness of this protective barrier, this is the door open to redness and irritation.
Exfoliate gently
All skin types need help to remove dead skin cells from the face. This promotes skin respiration and cell renewal. Sensitive skin is no exception. However, to avoid any reaction, it is essential to use a gentle, low-abrasive exfoliator.
Limit exposure to the sun
Although this is true for all skin types, it is even more so for sensitive and intolerant skin types. UV rays dry out the skin and increase redness. In addition, exposure to the sun accelerates the process of aging. Another reason for protecting yourself well with sunscreen and also limiting exposure during the hottest hours of the day.
To take care of sensitive skin, the recipe is simple, just combine a touch of softness with a hint of protective care, and you have the perfect beauty ritual!
The three key points to remember when taking care of sensitive skin:
Sensitive skin is characterised by a weakness of the hydrolipidic film, which normally serves as a barrier to external attacks. An insufficient effectiveness of this protective film promotes skin irritation and redness;
Sensitive skin has difficulty tolerating aggressive climatic conditions such as wind, cold, heat;
To take care of your sensitive skin, you must clean it gently and apply a cream that is both nourishing and moisturising and suitable for fragile skin.
Regarding the author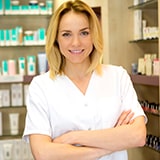 Marion
Aesthetician/Cosmetician
Certificated in Aesthetic/Cosmetic, Marion is specialized in dermo-cosmetics cares and in make-up. Through "My well-being and beauty journal", she helps you to take care of your face and of your body by providing you her beauty advices.