How to successfully make up your mouth
Written by Marion, Aesthetician/Cosmetician | published on | updated on 21/09/2021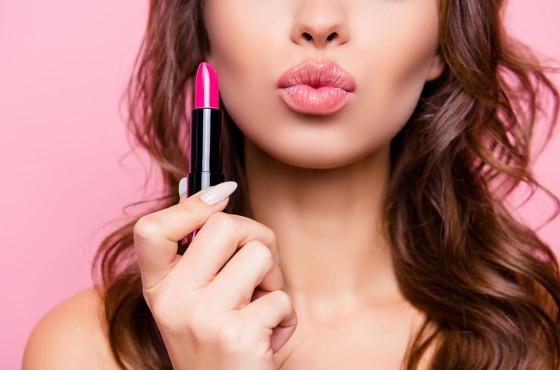 Are you preparing for a date? Attract all eyes with sublime lips! Whether you want to define or on the contrary widen your lips, or to simply make them irresistible, how can you apply makeup properly and what shade of lipstick should you choose?
What are the stages of lip makeup?
Exfoliate and moisturize your lips
Before you start making up your lips and applying your lip makeup, preparation is important.
In summer or winter, if you have damaged or dry lips, it is important to nourish them with a cream or a lip balm stick. This step will help smooth your skin to prepare it to better accommodate makeup, and prevent it from leaking into chapped skin throughout the day. As for lip care, choose a moisturising treatment (a lip balm stick would be perfect). It should penetrate quickly and not be too greasy, so as not to interfere with the application of your lipstick.
If your lips are very chapped and / or damaged, a repairing and healing product would be more appropriate. Apply a layer on to the lower and upper lips, distribute the product well. You can then proceed to the lip makeup step!
Don't forget to exfoliate!
A gentle exfoliator can be applied to your lips occasionally to get rid of dead skin. Use a gentle product or a homemade facial exfoliator would do the trick.
Draw the outline with lip pencil
The serious work starts with the step before applying the lipstick: the lip pencil, or lip contour! Although optional, it is recommended to use it if you want to outline your mouth precisely. You should choose a lip pencil in a colour to match your lipstick, choosing a slightly darker (half a shade ideally). It's the pencil drawing that will help you to apply your lipstick without going over the edges: it serves to "delineate" your lips.
To apply it, start with the top lip, from the centre to the sides. Then draw the bottom one, always from the centre to the sides, trying to be as symmetrical as possible. You can then "hatch" the inside of your lips using the pencil: this will help hold your lipstick better and give it volume.
Apply your lipstick
Now it's time to apply your lipstick. There are several options available to you. First, the shade, which should be chosen to match your skin tone, but also dependant upon whether you want to give volume to your lips or not. There are also several types of textures: with iridescent or satin finish, or even matte. The satin will often cover less, but will also be more hydrating for your lips. For its part, the matte lipstick has a deeper colour and a clean finish, perfect for bright red shades. Liquid lipsticks, on the other hand, are easier to apply thanks to their brush, and offer very good hold.
Highlight with lip gloss
The final option in lip makeup application: lip shine or gloss. Coloured or transparent, this product, applied after the lipstick, brings a touch of shine. It gives volume to the mouth and a more glamorous look. It can also contain micro-glitter, for even more shine. For quick makeup application or a touch-up during the day, you could also choose to just use coloured gloss. This replaces the lipstick, and brings volume to the lips.
How to choose your lipstick?
When it comes to lip makeup, it's all about taste: colour, matte or shiny: it's up to you! However, certain shades are reputed to give volume or on the contrary define the mouth, or even to match certain eye or hair colours.
Define your mouth with a lipstick
Some lipsticks tend to lengthen the mouth and make the lips thinner. This is the case with the bright red hues, which define the lips. To accentuate this look, choose a matte lipstick, and avoid lip gloss.
How to widen your mouth with makeup?
Do you want to thicken your lips and give them volume? First, use a lip pencil darker than your lips by lightly flicking around the outline: you will add volume! Then choose a lipstick with a shiny or iridescent finish. The colours that give volume are candy pink, purple or light purple or even colours close to coral. Finally, add a layer of gloss after the lipstick: guaranteed volumising effect.
Which colours to choose to suit your skin tone?
If you have pale skin and blond hair, it is advisable to choose light shades such as coral, powder pink or old rose. Red and auburn hair will go perfectly with an orange-red lipstick. Conversely, dark and matte skins are more suited to darker hues, such as purple, deep red or hues of brown.
Do you have sensitive lips?
Do you have sensitive and / or dry lips? Choose specialist skincare brands rather than so-called "classic" cosmetic brands. Then choose a product with a specially adapted formula, hypoallergenic and tested by dermatologists. Choose a product with an iridescent and non-matte finish, which will tend to be more hydrating and will not dry out the lips even more. Liquid lipsticks are also recommended. Finally, in the evening, remember to remove make-up from your lips using a cleansing oil or micellar water, and then hydrate them with a lip balm overnight.
For winter, think of coloured lip sticks!
You don't know how to choose between a hydrating and repairing lip treatment and makeup? Why not opt for a coloured lip balm? Offering both nourishing care and makeup, it will discreetly dress your lips during the harsh winter days when your lips tend to dry out!
One of the star makeup products is lipstick. It highlights the lips and gives character to the face, but also hydrates the lips according to the formulas. On sensitive lips, lipstick can be combined with a balm to hydrate the mouth and prevent chapping.
The three key points to remember about lip makeup:
To properly make up your mouth, the steps to remember are: lip balm, pencil, and then lipstick;
The gloss and iridescent shades give volume to the lips;
For sensitive lips, choose a non-matte and moisturizing lipstick.
Regarding the author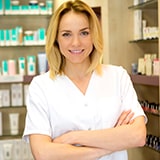 Marion
Aesthetician/Cosmetician
Certificated in Aesthetic/Cosmetic, Marion is specialized in dermo-cosmetics cares and in make-up. Through "My well-being and beauty journal", she helps you to take care of your face and of your body by providing you her beauty advices.