Choosing the perfect bottle for your child
Written by Paul Musset, Doctor in Pharmacy | published on | updated on 06/09/2021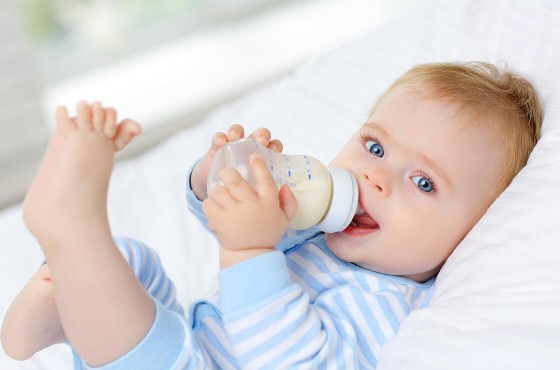 Whether you want to bottle-feed your baby from birth or transition after breastfeeding, choosing the ideal bottle is not always easy, as there is such a wide and diverse range available. What criteria should be taken into account? Which questions do you need to ask so you make the right choice? We lay it all out for you.
Bottles: The importance of making the right choice
When your baby is born, you only want one thing: to give him or her the best of everything so he or she can grow and flourish in the best possible conditions. And bottles are not an insignificant object, as they will serve you day and night to feed your newborn baby. They affect the proper digestion of the milk, allowing the baby to suck easily without swallowing too much air and ensuring the milk flows at the right speed. So, which bottle should you choose?
A glass or plastic bottle?
The bottles currently on the market are either made of glass or plastic. What are their advantages and disadvantages?
Glass bottles: Glass inspires confidence because it is a neutral material with a simple and natural composition (the basic ingredient is sand). It retains heat well, is easy to clean and sterilise, and does not change over time. It does not release any chemicals that may leach into the milk and does not impart flavours or odours. It is an ideal choice for the first few weeks, especially for premature, more sensitive and fragile babies. However, as soon as babies start wanting to hold the bottle by themselves, it is better to replace it, as its major flaw is that it breaks easily.
Plastic bottles: nowadays made of polypropylene (PP), they do not contain bisphenol A anymore (prohibited since 2010). Lightweight, unbreakable, PP baby bottles are convenient to carry everywhere and perfect for a baby who drinks without help. That said, they keep the milk for a shorter time at the chosen temperature and tarnish quickly. It is better to avoid overheating and discarding them as soon as they are cracked.
Our selection of plastic baby-bottles
Bottle: Which teat?
The bottle is one thing, but the choice of teat is just as important. Here again, there are many possibilities. As for the material, there is rubber and silicone.
Rubber teats: They have proven their worth over decades. They are resistant and very flexible, but they have a very strong taste and smell that can confuse babies, especially if they were breastfed before.
Silicone teats: These are more rigid and less suitable for babies who are a little "lazy", but they have the advantage of being transparent (which makes it possible to check that the milk is flowing as it should) and odourless (ideal for getting babies used to the real taste of drinks).
Teats come in many different shapes. The most classic teats are round, others have a flattened tip so that the baby's sucking movement is more similar to breastfeeding. Some are narrow, others wide: make sure it is compatible with your bottle. Finally, many teats allow for three different flow rates, depending on how they are orientated. This is very useful as your baby grows and drinks faster, but also when you put different drinks of varying thicknesses in the bottle.
Did you know? In the Middle Ages, artificial breastfeeding was rare, but when it was necessary, it was done with a spoon or small jars ... or even cow horns! Cleaned and sometimes equipped with a teat made of leather, fabric or ... a cow's udder, they were used in some regions until the 19th century.
Bottle: A shape that evolves with the child
Bottle shapes have also diversified over time. Conventional "straight" bottles, cylindrical bottles, or ones with a triangular cross-section are perfect for all ages. For babies who frequently suffer from colic, bottles with a 30° angle prevent air absorption as the teat is always filled with milk. They sometimes have a removable base to make them easier to clean, although it remains more difficult. Finally, there are fun and progressive bottles to help with the transition to glasses and cups. Equipped with handles, they are easy for a baby to grab.
Different capacities
From 30ml "micro-bottles" to big 350ml bottles, there is a model for every circumstance and age. The smaller ones are useful for taking a diluted medication or giving a few sips of water or fruit juice to an infant when it is hot, or for the first few days in the maternity ward. Conventional bottles generally have a capacity of about 250ml. They are perfect for up to 9 months and can be used from birth, as they are most often precisely calibrated. As babies grow and start eating soup or larger quantities of milk, a 350ml bottle may be useful.
A selection of bottles suitable for each age
Cocooncenter has selected a wide range of high-quality bottles and accessories you will need in every category. Anti-colic or conventional bottles, straight or with an ergonomic shape, glass or plastic, large or small, they will accompany your baby throughout his or her first years.
With the bottle that is best suited to your infant, mealtime becomes a real pleasurable moment to be shared. The pleasure of eating well begins at birth!
Three key points to remember about bottles:
The bottle: Glass is good for the first few weeks, then plastic is safer to avoid breakage;
Teat: For a baby with a lazy feeding action, rubber is easier; for a little gourmet, silicone is odourless;
The shape: Think practical so it can be cleaned quickly and thoroughly.
Regarding the author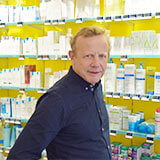 Paul Musset
Doctor in Pharmacy
Certificated of a pharmacy doctorate at Reims University (French University), Paul Musset is passionate by natural medicine and in sport nutrition. He accompanies you in "My well-being and beauty journal" by providing you his health and well-being advices.