Gemmotherapy:
an aid to relieve everyday ailments
Written by Paul Musset, Doctor in Pharmacy | published on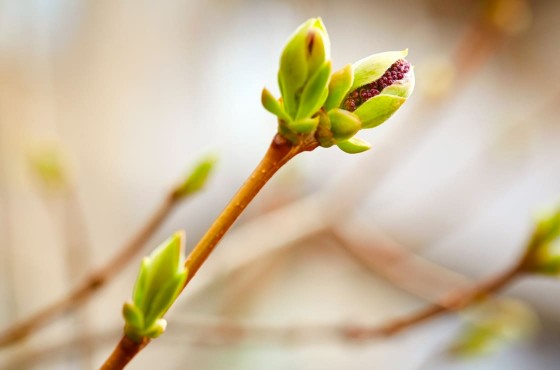 Healing with a plant extract, so far nothing new. But did you know that buds also have therapeutic properties? Which disorders can they relieve? How are macerates made? Let's focus on gemmotherapy!
What is gemmotherapy?
The principles
Gemmotherapy is a form of herbal medicine. It uses the buds of plants to treat various conditions. All embryonic tissues (buds, young shoots, rootlets) are used in the practice of gemmotherapy.
This therapeutic form assumes that the properties of buds are stronger than those of mature plants. Indeed, the bud contains inside it all the properties of the plant whilst when we use a plant extract, we only use parts of the plant's properties. The efficacy of the bud is therefore greater.
Additionally, the embryonic tissues of a plant are rich in active agents (hormones, trace elements, minerals, etc.). They are home to many micronutrients such as polyphenols which have recognised antioxidant properties.
A little history…
Gemmotherapy is not a practice born yesterday. In reality, bud therapy was already topical in the Middle Ages. At the time, for example, young poplar shoots were used in the making of therapeutic balm. However, it is only since the 1970s that the use of the term gemmotherapy really became part of the language.
How are the buds prepared?
The plant embryonic tissues are used in the form of macerate. As its name suggests, maceration consists of leaving buds to macerate in a solution. This is made up of a mixture of water, glycerine and alcohol. Plant embryos are soaked in this for 3 weeks before being filtered. The substance obtained is called the mother macerate. It will serve as a base for the manufacture of macerates used in gemmotherapy products.
The most used buds and their benefits
Any plant with therapeutic properties can be used. Therefore, all conditions usually treated with plant extracts can be treated with gemmotherapy.
Nevertheless, certain buds are frequently used in the practice of this alternative medicine.
Blackcurrant: it helps to limit the risks of allergies to medicines and to reduce inflammation caused by rheumatism. It is also useful for strengthening the body's defences;
Walnut: it has digestive properties and helps to combat food intolerance;
Sea buckthorn: It tones the bode and contributes to recovery during a period of convalescence;
Linden: it helps to reduce disturbed sleep by reducing anxiety;
Rosemary: it acts as a detoxifier for the body, in particular the liver, ensuring that good bile function is maintained.
Other buds are effective in the treatment and relief of many ailments. We will come back to this a little later in the article and advise you which macerate to choose according to your need.
Gemmotherapy: how to put it into practice?
The different ranges of macerates
Like homeopathy, which offers mixtures of active ingredients or isolated substances, gemmotherapy offers unitary or complex solutions.
The single solutions are based on a particular bud. Depending on its properties, the macerate can be used to treat various targeted disorders (which are not necessarily linked).
Mixed gemmotherapy preparations focus on a disorder (fatigue, stress, allergy, poor blood circulation, etc.) and combine several macerates with complementary properties to optimise their effectiveness.
How to use a macerate?
Gemmotherapy is generally practiced as a 3-week course. This can be extended for several months. In this event, it is advisable to take a one week break between each course of treatment.
In terms of dosage, this can vary depending on the macerate, but in general, here is the dosage according to age:
Adult: 5 to 15 drops per day in one or more doses;
Children and pregnant women: 1 drop per 10 kg / day.
The macerate can be diluted in a little fresh water if the alcohol content seems too high.
Macerate and contra-indications for use
Unlike mature plants, buds have the advantage of being devoid of any toxic compound. They therefore have little restriction on usage. However, they may be contraindicated by certain medical treatments (risk of interactions). In any case, we advise you to take advice from a naturopath before starting a course.
Fatigue, sleep disorders: which macerate to choose?
The benefits of gemmotherapy are numerous. This alternative medicine is used, among other things, to detoxify the body, relieve arthritis and rheumatism disorders and strengthen immune defences. Seasonal affected disorder and sleep disorders are also among the ailments treated by gemmotherapy. Here are examples of macerates that can help you fight these two scourges.
For seasonal affected disorder:
The rosehip bud: it helps fight seasonal affected disorder by providing a boost of energy and helps strengthen the natural defences;
Sea buckthorn bud: it gives its invigorating properties to the body and stimulates the immune system;
Blackcurrant bud: it has an antibacterial and antiviral action, which helps protect the body from seasonal illnesses such as the flu.
Each of these macerates can be taken independently. However, to optimise your chances of success, it is quite possible to combine them by combining single macerates or by taking combined gemmotherapy preparations.
For sleep disorders:
The hawthorn bud: It is effective against anxiety and helps to control excess nervousness. This macerate is particularly indicated for people who suffer from disturbed sleep;
The linden bud: it has a sedative action and promotes calmness in an anxious person. Linden gemmotherapy is recommended for people who have difficulty falling asleep.
Our selection of bud macerates
Gemmotherapy is an alternative to traditional medicine. It relieves many disorders and promotes a healthy life in a 100% natural way.
The three key points to remember about gemmotherapy:
The principle of gemmotherapy is based on the idea that the bud contains all the properties that are separated in different parts of the mature plant;
A macerate is the result of the maceration of a bud in a mixture of water, alcohol and glycerin;
Gemmotherapy relieves many ailments such as cardiovascular, joint and sleep-related disorders. In general, it helps strengthen the body's natural defences and contributes to overall well-being.
Regarding the author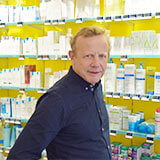 Paul Musset
Doctor in Pharmacy
Certificated of a pharmacy doctorate at Reims University (French University), Paul Musset is passionate by natural medicine and in sport nutrition. He accompanies you in "My well-being and beauty journal" by providing you his health and well-being advices.