Kinky hair:
explanations and care tips
Written by Marion, Aesthetician/Cosmetician | published on | updated on 04/05/2020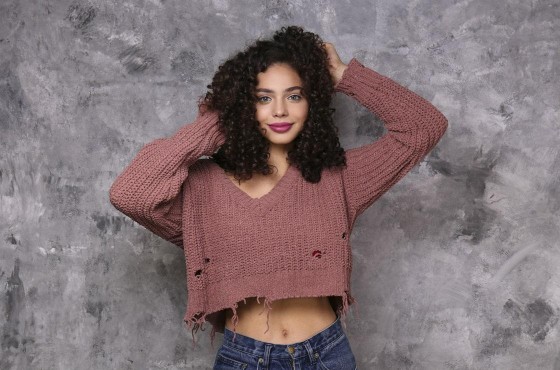 Anyone with kinky hair would agree: taking care of this hair type can sometimes prove a bit complicated! What are the specificities of kinky hair? What kind of care does it need? How should you style it to make it look its best? Read on to learn everything you need to know about this almost untamable yet so pretty hair type.
The characteristics of kinky hair
How to recognize kinky hair?
Kinky hair is defined by its more or less tight curls. That curly nature is due to the specific shape of the follicle found in a kinky hair. The former is actually curved, whereas the follicle found in a straight hair is straight.
The hair therefore naturally adopts a spiral-like shape. This is why when the former comes out, it lies down on the scalp instead of staying erect like a straight hair.
Did you know?
An African-American hair stylist named André Walker has created a hair type classification to distinguish between the specificities of the different patterns more easily. The scale of this system goes from 1 to 4. The first category defines straight hair and the last one refers to kinky hair. Within that fourth category, three subcategories can be found:
• 4A: hair with a S pattern;
• 4B: hair with a Z pattern;
• 4C: hair with a flattened Z pattern.
Why is kinky hair drier?
Hair gets its hydration from the sebum secreted by the sebaceous glands which stand at the base of the hair. When it comes to kinky hair, the sebum produced is quite thick and scarce. The latter is adapted to people living in tropical countries where the climate is hot and humid.
As a result, when kinky hair is exposed to a more temperate environment, the lack of sebum results in dryness.
Kinky hair is fragile
Because of the deep implantation and the curved shape of its follicle, kinky hair grows more slowly (less than 1 cm per month) than other hair types. Furthermore, because of its dryness, kinky hair is also more fragile and brittle.
4 tips to take care of your kinky hair
Adopting the right hair routine
The main weakness of kinky hair is its dryness. It thus requires less washing than hair types that are prone to getting greasy. For kinky hair, one or two shampoos per week are sufficient. If you wash it more often, it may tend to dry out more.
In any case, you should make washing your kinky hair a privileged moment when you pamper it in order for it to stay healthy.
As for shampooing, the key word is moisturising. It is therefore necessary to choose a cleansing product that nourishes the hair. At Cocooncenter, we have selected shampoos specifically made for kinky hair from leading laboratories such as Furterer and Klorane.
In terms of care, kinky hair also calls for a very specific hair routine. Depending on the need of the hair, you can opt for a hydrating or protein mask to be applied once a week. It is also possible to alternate the two treatments.
Taming your hair at night
Kinky hair can be prone to tangling. Although it is not a problem on very short hair, it can quickly become daunting on dense kinky hair, especially in the morning. Indeed, moving during your sleep can promote knots. To avoid turning your mornings into a fierce struggle to untangle your hair, here are two little tips to follow before going to bed.
Do one or several braids;
To maintain a nice movement, wear a net.
Adapting your routine
As a general rule, kinky hair needs to be treated gently during all the styling stages.
- Washing
To optimize the secretion of sebum, it is often advised to vigorously rub your hair when shampooing. For kinky hair, which is naturally fragile, you should avoid doing so, otherwise the hair fiber could break.
That very action could also promote the formation of the dreaded knots. You should therefore massage gently.
Here is a tip to prevent the hair from getting tangled during washing:
Separate your hair into three or four sections and braid each of them;
Upon washing, untie a braid, wash the hair, then tie back the braid;
Do this for each section.
- Drying
The drying stage is also tricky for kinky hair. The use of a hair dryer increases the risk of dehydration and using hair straighteners is even more aggressive for curly hair. This is why it is advisable to limit their use or to protect the hair from drying out by applying a leave-in treatment such as the Baobab oil from Phyto.
- Styling
The hairstyling method also plays a key role in maintaining kinky hair in good health.
Since very curly hair is fragile, it is preferable to avoid detangling brushes which can break the hair fiber. A boar bristle brush is ideal to gently structure kinky hairstyle.
Another tip is simply to use your own fingers to remove any knots and move any strands of hair as desired.
Our selection of hair care products for kinky hair
Give your kinky hair a break
To discipline their kinky hair, women tend to multiply care and styling techniques. In the end, by dint of being manipulated, the hair gets more easily tired.
To allow your kinky hair to truly shine, it is best to avoid over-stressing it. Give your hair some time off by following these tips as much as you can:
Avoid wearing elastic bands that are too tight and too close to the root (like in a bun);
Limit straightening, especially in the winter when the dry cold promotes the dehydration of the hair;
Let the hair dry naturally and take advantage of the "Nappy Hair" (ie. Naturally Happy) trend to reveal how sublime your hair naturally is.
As it is fragile and brittle, kinky hair needs to be pampered to radiate with health. By combining moisturising and nutrition actions with a few beauty tips, your temperamental hair could easily glow.
Three key points to remember about kinky hair:
Kinky hair is at its best in tropical climates. In Europe, the drier air tightens pores and prevents sebum from flowing, which dries out the hair. It therefore needs hydration more than anything else;
Kinky hair is dry and requires few washes, because hard water accentuates dehydration. It is recommended to wash it with shampoo once to twice a week at most;
Masks are essential for the maintenance of kinky hair. Depending on its needs, you can use a moisturising or protein mask. You can alternate between these two types of care, using the hydrating one more often.
Regarding the author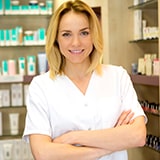 Marion
Aesthetician/Cosmetician
Certificated in Aesthetic/Cosmetic, Marion is specialized in dermo-cosmetics cares and in make-up. Through "My well-being and beauty journal", she helps you to take care of your face and of your body by providing you her beauty advices.