Dry shampoo:
a versatile stopgap
Written by Marion, Aesthetician/Cosmetician | published on | updated on 30/03/2020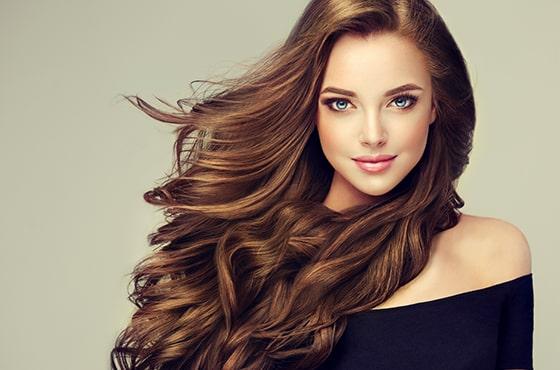 Dry shampoo revolutionised the haircare world when it arrived on the scene a few years ago, enabling men and women in particular to gain valuable time and leave more time between shampoos. How does it work? Who can use it? What are the precautions to take? A close-up on the secrets of dry shampoo.
Dry shampoo: your best friend in a busy life
Can you really wash your hair without water?
Strictly speaking, the answer is no. Dirt and grime can only be removed properly by washing and rinsing your hair in the conventional way.
Nevertheless, the ingredients in dry shampoo can be useful: it usually consists of powdered starch, oats, maize or rice, which allow it to neutralise sebum in the hair for a limited period of time. Once applied, it can restore clean hair for several hours, making it a favourite product for people in a hurry.
Dry shampoo's main benefit is in reducing the frequency of hair washing
If your hair tends to quickly become greasy, it is hard to resist the temptation to wash it. However, the more often hair is washed, the weaker it becomes, not to mention the drying effect this has on the scalp. To combat this, the sebaceous glands are activated, producing more sebum and making the hair look even more greasy. This creates a vicious circle of more frequent hair washing and increased sebum secretions.
The benefit of dry shampoo is that it is less drying for the scalp, thus limiting the production of sebum. The hair becomes less greasy and therefore needs to be washed less often.
More versatile than a shampoo: the true all-rounder of the haircare world
Contrary to what you might assume, dry shampoo is more than a simple pick-me-up for grimy hair.
It can also be used to:
freshen up hair between shampoos;
tame unruly or curly hair;
add volume to thin hair;
cover up roots between colourings;
add texture to the hair, making it easier to style (ideal for perfecting an "up-do").
A technique as old as the hills
The first "true" dry shampoo product came onto the market in 1971. However, the technique was already taking the world by storm several centuries ago. At that time, people were discouraged from using washing for washing, as it carried disease. To mask the odours associated with a lack of hygiene and to remove grease from the roots, a perfumed clay powder was used at the time.
Choosing the right dry shampoo
Spray or loose powder?
Sprays are most common version of dry shampoo and are also the easiest to use. The powder is contained in the canister and just needs to be sprayed onto the scalp.
As an alternative, some brands also offer dry shampoo as a loose powder. Some people prefer its more ecological, alcohol-free formulation, which is therefore gentler on the scalp. However, loose powder is more difficult to apply due to its volatile properties. It also leaves more white streaks than a spray and requires a steady hand.
A dry shampoo for every hair type
As with conventional shampoo, there are various versions of dry shampoo suitable for different hair types. The right one for you is out there, whether your hair is fine, coloured, highlighted, brown or blond. Here are a few examples:
Fine hair often breaks easily and also needs a solution that is gentle on the scalp. Products enriched with rice powder and oat milk offer a gentle way to absorb excess sebum;
Coloured or highlighted hair needs nourishment and protection. In this case, we would recommend a dry shampoo for coloured hair. These tend to be enriched with argan oil and cranberry, which are used to maintain radiant colour;
For brown hair, you are advised to avoid white powder as the residue is more visible on dark hair. To prevent this effect, you are advised to use a dry shampoo for brown hair containing henna;
Blond hair: Dry shampoos enriched with camomile are particularly suitable for restoring brightness to blond hair;
Greasy hair: a sebum regulator is needed to clean greasy hair. Sprays containing nettle extract are extremely effective at tackling excess sebum.
The golden rules of using dry shampoo
Ways to optimise your use of dry shampoo
If you want your hair to look clean and fresh in a few short minutes then you need to know what you're doing. You may well achieve the opposite effect if you just spray dry shampoo in your hair without taking sufficient care,
So, how should dry shampoo be applied?
Shake the canister to ensure that the powders in the dry shampoo are well mixed;
Position the nozzle at least 5 centimetres from your roots;
Spray slowly and section your hair using your free hand, allowing you to direct the product more effectively;
Leave to work for around two minutes;
Massage the scalp;
Remove any excess product using a brush if necessary.
Use dry shampoo as an occasional treatment
Dry shampoo does not have the same cleansing effect as washing with conventional shampoo. It simply neutralises sebum but does not remove other impurities from the hair. Furthermore, if used too often, it can make the hair and scalp itchy and the hair dull.
Rinsing is advised
Of course, we are not advocating rinsing the product out straight after use. However, even the best dry shampoos leave a film on the hair which may irritate your scalp and prevent it from breathing. You can reduce the chance of this by occasionally rinsing your hair before going to bed.
Our selection of dry shampoos
Dry shampoo remains an ideal alternative to washing your hair when time is short. It also has other beneficial uses, such as its volumising effect and ability to tame and add texture to your hair. Used occasionally and applied carefully, it can be both invaluable and undetectable.
Dry shampoo: three key takeaways:
Dry shampoo should only be used as a stopgap; It absorbs serum but does not remove it completely;
Dry shampoo can irritate the scalp if used too often;
After using dry shampoo, it is recommended that you rinse your hair in the evening.
Regarding the author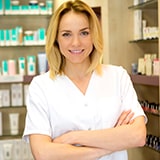 Marion
Aesthetician/Cosmetician
Certificated in Aesthetic/Cosmetic, Marion is specialized in dermo-cosmetics cares and in make-up. Through "My well-being and beauty journal", she helps you to take care of your face and of your body by providing you her beauty advices.