Preparing for baby's arrival:
9 essentials you will need
Written by Paul Musset, Doctor in Pharmacy | published on | updated on 22/03/2021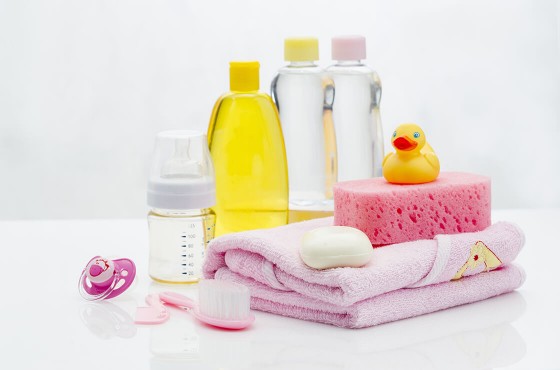 The moment has arrived! Baby should soon be here and you will finally be able to pamper and cuddle them! A long-awaited moment for the whole family! Are you well-equipped? Let's have a look at the essential baby products you need to welcome your newborn.
1. The must-have baby item: the baby bottle
If you cannot breastfeed, it is of course the number 1 baby product to have on hand wherever you are: at home, out, at the nanny's...
Baby bottles come in different materials:
Glass: it is both natural and completely free of harmful products. In addition, glass is the best material to use when it comes to sterilisation. Its weakness lies in its fragility since a bad fall generally ends up with the baby bottle being broken;
Plastic: a convenient material, it must now imperatively be manufactured without bisphenol A, a toxic component. Plastic does tend to wear out more easily than glass though. However, it can withstand several falls and it is lighter than glass (which is an important detail as far as toddlers are concerned).
Baby bottles are available in various capacities and sizes, which allows you to adapt to your child's needs. A lot of different shapes can be found so as to please everybody. To celebrate baby's arrival, we have selected baby bottle kits from the biggest brands.
2. Dummies
Dummies, pacifiers... Whatever you call them, do note they don't stand as compulsory products. Yet, for some children, a dummy can quickly prove essential. Sucking is indeed a physiological need experienced by all babies. While some more easily use their thumb to meet this need, other newborns prefer to use an object such as a dummy.
It may therefore prove handy to make sure you have a newborn dummy in your maternity suitcase.
This baby product is available in several different versions and in:
Various sizes that change depending on your baby's age (and most of all according to the size of their mouth);
Different shapes to adapt to their preferences (you may choose between an anatomical tip which resembles the shape of a nipple or a physiological dummy which moulds the natural shape of the palate and the tongue).
Finally, regarding the material, you can choose between silicone and rubber.
3. Teething rings
During teething, gums can be really sensitive for babies, especially when a tooth is about to come through.
The teething ring is an item that your baby will be able to chew without danger so as to massage and relieve their inflamed gums.
Teething rings can be found in different shapes. Most models are equipped with a small handle to allow little ones to easily grab them. Some rings are also refrigerating, which means they can be cooled in the refrigerator. The cold indeed operates as a slight anesthetic to quickly relieve baby's pain.
4. Body thermometers
Thermometers are also part of the list of essential items for baby. Indeed, when your baby feels sick, you need to be able to check their temperature in order to act accordingly.
Body thermometers are available in several versions:
Electronic (they are applied on the forehead or inserted in the ear);
Contactless (with an infrared system);
Digital: traditionally used for a rectal or axillary (under the armpit) temperature measurement.
Adult or child thermometer: what's the difference?
Digital baby thermometers are identical to the adult versions apart from one detail that makes a big difference: their tip is flexible to allow for the measurement of anal temperature without risking injuring young children if they move.
5. Baby nasal aspirators
All parents would like to pass on this one, but it often proves to be a must-have. When they are still small and up to an age which varies according to each child, babies are unable to blow their own nose. It indeed is a gesture that they will learn when they are ready. In the meantime, to help your baby clear their nose when they have a cold, nasal aspirators are particularly useful.
How do they work? It depends on the model. This baby item is available in several versions:
Manual nose aspirator: the device is equipped with a disposable mouthpiece, a small hose and a bulb or mouthpiece to suck up nasal mucus;
Electronic nose aspirator: it allows you to suck up secretions simply by pressing a button.
6. Baby bathtubs
If your house is not equipped, a baby bathtub is the perfect solution to offer your baby a moment of relaxation in their bath. As it is adapted to toddlers' size, it also guarantees their best comfort.
We recommend the dBd Remond's 0-6 month bathtub. The advantage of this type of bathtub is that it is perfectly adapted to infants' morphology (with its seat featuring an integrated deckchair, a rubber headrest, etc.), which enhances the newborn's safety.
7. Baby toiletries
Bathing is definitely a precious moment for relaxation and an ideal time to wash your baby.
To bath your baby, nothing compares with toddler-appropriate toiletries:
The sponge: we advise you choose a natural one or one that is made from plants;
The manicure set: to be used after the bath to cut your baby's nails so that they avoid injury;
The baby cotton bud: carefully handle it to clean your baby's ears;
The brush: choose a soft one to preserve your baby's scalp.
Caution: use cotton buds with extreme care
Cotton buds are useful for cleaning baby's ears. However, if misused, they can damage the child's eardrum. Here is how to use a cotton bud without risking injuring your baby:
- Only pick a cotton bud that is designed for babies;
- Only clean the outer edge of the ear (ear pavilion);
- Be very gentle to avoid any unwelcome gesture if your baby moves;
- Never introduce the cotton bud into the ear canal as this part does not need to be cleaned.
8. Baby night lights
For infants, with night-time often comes anxiety, especially for those sleeping alone in a bedroom. To soothe your baby when it's dark, there is nothing like a night light.
Some models simply cast a soft dim light which is enough to reassure the little ones. On top of that, other models play a gentle melody to help your baby fall asleep. A wide choice of night lights are available, may they be musical or not. Your pick!
9. Baby comforters
The comforter is the companion that is going to accompany your baby for years. Soft and reassuring, this toy can be chosen by the parents, but the baby very often decides which comforter they prefer best among the different toys that they receive at birth.
You should know that this companion is likely to follow your baby everywhere and that the latter can sometimes put it through hard times. It is therefore imperative to pick it accordingly. The selection criteria are generally:
Safety: CE standards, adapted to the child's age, embroidered pieces rather than sewn pieces, solidity;
Health: hypoallergenic material;
Size: should be easily held by toddlers' hands.
You'll need several items to make sure your baby feels safe, stimulated and grows well. Among the different models suggested for each category, the most difficult thing is to choose!
The three key points to remember about baby products:
There is a useful accessory for each and every moment of your baby's day;
The accessory changes at the same time as your baby (bottles, dummies…);
The accessory must be suitable for your baby's age.
Regarding the author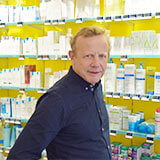 Paul Musset
Doctor in Pharmacy
Certificated of a pharmacy doctorate at Reims University (French University), Paul Musset is passionate by natural medicine and in sport nutrition. He accompanies you in "My well-being and beauty journal" by providing you his health and well-being advices.