Take care of your hands during winter with cold cream
Written by Paul Musset, Doctor in Pharmacy | published on | updated on 21/06/2022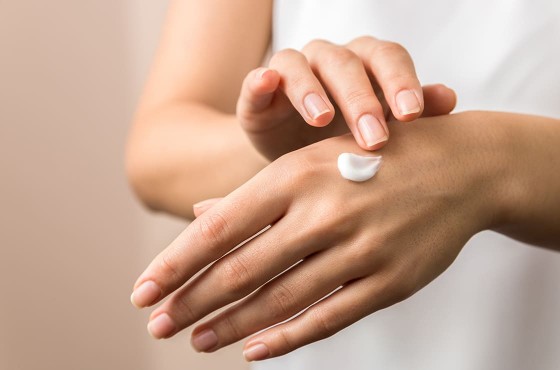 Winter is rough on the hands! Between the cold and everyday activities, your hands go through a rough time. To help them get through the season, cold cream is a good solution. What does it contain? How to use it? Focus on the best ways to take care of your hands during winter.
Hand care and cold cream: what you need to know
Why take care of your hands: what do they need?
Hands are quite exposed to external aggressions; therefore, they are vulnerable. The cold, handling, frequently in water or even while using household products, can quickly weaken the hands. Why? Because while some parts of the skin on the hands are quite thick (palm, fingers), other parts are rather thin like the back of your hand. The layer of the skin is very thin. Due to which, the skin is very sensitive and can easily become dehydrated, which leads to redness and microcracks. Without proper care, these little hassles can worsen and turn into painful cracks.
To avoid such a situation, it is very important to keep your hands moisturized. There is no secret to achieve this, it is necessary to remedy the lack of water felt by the skin, through the application of a moisturizer.
Importance of moisturization for the skin
Did you know? To protect itself, the skin is covered with a hydrolipidic film. Its main aim is to act as a barrier when it comes to attacks and prevents the infiltration of fungi and bacteria. This skin film is mainly made of sweat, sebum and water.
What is a cold cream?
It all began during the 2nd century. The Greek doctor Claude Galien created a mixture with therapeutic virtues, made up of olive oil, beeswax and water. This cerate was made to protect the skin. During early 20th century, other ingredients were added to the formula to optimize its cosmetic functions, when need be. So, for example, sweet almond oil can replace olive oil. In all cases, the basic composition of a cold cream remains the same: water, wax, and a fatty substance.
Why use cold cream for the hands?
The combination of these 3 ingredients turn cold cream into an ally for fragile hands during winter. Unlike a conventional cream, the presence of wax favors better protection by laying a film which prevents external aggressions. Due to the cold cream, the entire skin barrier is maintained.
Other uses of cold cream
Using a cold cream is not limited to protecting the hands. Dermatological laboratories have developed many cold cream-based treatments, to meet the expectations of the driest and most sensitive skin types. This cerate is used while making cleansing care, body creams, lip balms, etc.
Moreover, its effectiveness against skin dryness turns it into an excellent protective treatment for infants. This is why cold cream is also regularly found in hygiene products for babies and young children. Cocooncenter has also created a selection of cold cream products, which are made for the entire family.
Cold cream and hand care: our tips
How to use your hand cream: method and how often
Hands are delicate and deserve to be pampered. Cold cream-based creams can be used several times during the day when one may feel the need. However, for great results, it is best to apply it to perfectly clean skin.
The cold cream-based hand beauty routine:
Begin with a gentle cleansing using an ultra-rich bar made from cold cream.
Dry hands gently without any rubbing to avoid irritation (especially in the presence of microcracks or cracks).
Place a small amount of cream in the palm of your hand.
Spread it and warm up the texture by rubbing the palms of the hands together.
Massage the back of the hand, then each finger through circular movements with the thumb of the opposite hand.
Finish by massaging the nails.
Good reflexes to have beautiful hands
Cold cream is the ally for fragile hands, you can optimize the effects by taking on good reflexes. Hands which are super dry are at times due to poor daily habits. To help preserve beautiful and soft hands, here are some tips to take care of your skin along with a cold cream-based products:
- Wear gloves for washing up and cleaning: household products are often abrasive and irritating. Their composition can weaken the epidermis and make it more sensitive. Moreover, when you wash dishes, you soak your hands in very hot water, for quite a long time. However, hot tap water is often loaded with lime, which increases the risk of dry skin.
- Exfoliate regularly: like all body parts, the top layer of the skin on the hands is made up of cells with a limited life cycle. At the end of the cycle, dead skin must make room for new cells. To promote this skin regeneration and get rid of dead cells, you need to regularly exfoliate, and this will definitely be successful!
- Favor washing hands to hydroalcoholic gel: when possible: given the current health scenario, hydroalcoholic gel seems to be the famous choice in everyone's hygienic kit. However, even though this product is an effective weapon for eliminating viruses and bacteria from our hands, its composition made with water and alcohol makes it rather aggressive in the case of recurrent use.
- Make sure you keep your hands dry: stagnant water on the skin promotes skin dryness. Therefore, drying your hands after cleaning is something very important.
To maintain beautiful, soft, and healthy hands, it is key to pamper them, especially when the outside temperatures are close to zero degrees. During winter, cold cream is definitely the best ally for fragile hands.
The three key points to remember about cold cream:
Cold cream is made up of three elements: a fatty substance, a vegetable oil and wax.
Due to the wax, the creams based on cold cream protect the skin from attacks by forming a protective film.
Cold cream is not limited to hand-use, it can be used for the entire body and its hypoallergenic base formula makes it a very good baby care product.
Regarding the author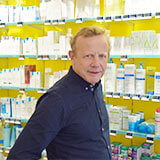 Paul Musset
Doctor in Pharmacy
Certificated of a pharmacy doctorate at Reims University (French University), Paul Musset is passionate by natural medicine and in sport nutrition. He accompanies you in "My well-being and beauty journal" by providing you his health and well-being advices.