Argan oil:
discover the benefits of this miraculous oil
Written by Marion , Aesthetician/Cosmetician | published on | updated on 30/03/2020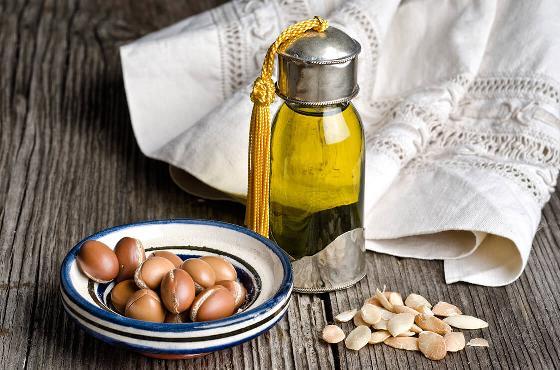 While it has been very popular in Morocco for decades, argan oil has progressively become a must-have product in the world of cosmetics. It is mainly praised for its highly effective moisturizing action. Yet, the latter is far from being its only benefit. Why did argan oil get so famous? Here's what you need to know to get the most of it and, more importantly, to use it properly.
The many beneficial properties of argan oil
What is argan oil?
Argan oil is extracted from the fruits of the argan tree, a tree that grows exclusively in the South of Morocco. Argan oil first got famous as a culinary product. It indeed makes for a perfect seasoning option in Moroccan dishes such as tagine or other typical specialties from Northern Africa. Other properties were later attributed to it and argan oil thus went from being a mere condiment to becoming a cosmetic product offering plenty of advantages.
Distinguishing alimentary argan oil from cosmetic argan oil
You can tell if argan oil can be eaten or used as a cosmetic product by the way it is made. In the first case, the kernels (i.e. the almonds extracted from the nuts of the fruits found on the argan tree) are grilled and roasted before being turned into oil. As for the fabrication of argan oil for cosmetic use, note that the kernels aren't processed, which allows for the final product to retain all of its properties. The roasting process that is needed to obtain the cooking oil eliminates all the vitamins and the trace elements that are sought for on the cosmetic level. It is quite difficult to distinguish between the two kinds of oil just by looking at them. The cooking oil looks rather dark gold while the cosmetic argan oil has a lighter color.
The benefits of argan oil on your health
Argan oil is packed with natural goodness and its effects are particularly praised in the treatment of skin conditions. It has numerous beneficial actions:
Healing: vitamin E, which has a high concentration in argan oil, prompts skin tissue regeneration on burnt or irritated skin;
Nourishing: the high concentration of argan oil in fatty acids allows for very dry skins to recreate a protective barrier against external aggressions. This nourishing action is sought for in the field of dermatology as it is particularly efficient in treating psoriasis and eczema.
Soothing: in case you're suffering from joint pains, argan is good at soothing the affected areas.
Food-wise, eating argan oil as a condiment helps reducing the risk of cardiovascular diseases thanks to its high concentration in Omega-3.
The health benefits of argan oil
Benefits on the skin
From a cosmetic point of view, argan oil offers numerous interesting properties.
The vitamin E that is found in this vegetable oil is widely popular for its antioxidant properties. Applying argan oil onto your face can thus be compared to using an antiwrinkle product as its components fight the damaging effects of free radicals. It also protects skin elasticity. Moreover, lipids found in argan oil stimulate the reduction of skin ageing by protecting it from UV rays. Finally, acne-prone skins benefit from the regulation of the sebum offered by that oil.
Hair care
The skin isn't the only body part that benefits from the properties of that oil. The scalp can also fully enjoy its nourishing action. Argan oil is particularly efficient on dry and brittle hair, and thus allows for it to be nourished and strengthened.
How to use argan oil?
Who can use argan oil?
While argan is mainly recommended to people suffering from skin dryness, all skin types can benefit from using it. Moreover, since pure argan oil is 100 % natural, the whole family can enjoy it, including the younger ones.
How to choose your vegetable oil?
The way the kernels are picked is a key criterion in terms of quality. Kernels from fruits picked up from the floor might indeed have fewer active properties than those found in freshly-picked fruits.
Moreover, to fully enjoy the benefits offered by argan oil, it is important that the latter be pure. That's why we recommend the use of an organic argan oil. At Cocooncenter, we have selected leading brands that offer high quality products.
Argan for cosmetic use: how to use it
Using argan oil on your skin
As it is quite oily, it is recommended to use argan oil as part of a skincare routine, before going to bed. Its action will thus last all night long, which is a great time for skin regeneration.
Pour a few drops in your hand before applying them directly onto a clean and dry face.
Argan oil can also be used as part of a scrub. You only need to add a bit of sugar to it. The blend will declutter impurities and dead cells that generally pile up on your skin. Thanks to that Moroccan oil, your face will be deeply nourished.
Using argan oil on your hair
To nourish and strengthen your dry or brittle hair, use argan in an oil bath before shampooing your hair or add a few drops of argan to your regular hair product.
Using argan oil for massages
Thanks to its oily texture, argan is ideal for massages. It allows for the skin to benefit from all its properties, including its soothing ones. Actually, argan oil is often used to massage children before bedtime as its soothing action helps them to fall asleep.
Nail care
Fragile or brittle nails will find a great ally in argan oil. Using it deeply nourish and strengthen them, thus helping them to quickly recover their original beauty. To get this result, you only need to offer your fingers a short weekly 15-minute bath in pure argan oil blended with a few drops of lemon juice.
Argan oil now enjoys a prominent place in the big family of the cosmetic products. Its numerous properties – should that be for your skin, hair or nails – make it a must-have product for the whole family.
Argan oil: three key points to remember
Argan oil can be used both on the skin and on the hair. Skin-wise, it helps reduce ageing by promoting cellular renewal. It also deeply nourishes your hair and revitalizes dry scalps.
Argan oil is ideal in treating burns as it has healing and repairing properties.
This vegetable oil is also adapted to the whole family. It can be used to massage children as it offers a soothing action that proves useful in getting them to sleep.
Regarding the author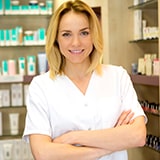 Marion
Aesthetician/Cosmetician
Certificated in Aesthetic/Cosmetic, Marion is specialized in dermo-cosmetics cares and in make-up. Through "My well-being and beauty journal", she helps you to take care of your face and of your body by providing you her beauty advices.