Sun protection:
Do you need to protect your skin during winter?
Written by Marion, Aesthetician/Cosmetician | published on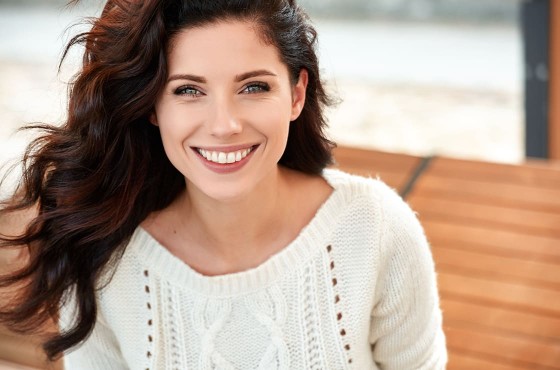 Everyone thinks about protecting their skin from the sun during summer, but one tends to quickly forget about this habit during winter. However, our skin remains vulnerable all year round. Discover the right actions to take on and maintain a peachy skin, every season.
Sun during winter: why do we need to be careful?
Sun is dangerous throughout the year. Although it seems less present during fall and winter, it is definitely there and can damage your skin.
UVA is present and dangerous
When one talks about UV rays, you should know that there are two types of rays: UVA and UVB. UVB rays are responsible for sunburns, as it burns the skin. During winter, their quantity decreases, which explains the reduction in sunburn, on the other hand, UVA rays are still present. They harm your skin and may trigger disgraceful dark spots.
The skin is less prepared
When it's wintertime, our skin is less exposed to the sun, so it is weakened. While the vitamin D in UV rays during winter is good for the skin, one shouldn't go overboard. Especially when the epidermis is less used to the sun after several months, which haven't been sunny.
Don't rely on the clouds
We - wrongly - tend to believe that if clouds are present, one cannot be affected by the sun's rays. This isn't true. In fact, it is a very common mistake, but it can lead to very serious consequences. You should know that clouds allow between 80 and 95% of ultra-violet rays to pass through. Therefore, it is essential to protect yourself at all times during the winter, as much during those days when the sky is clear and the sun is shining, but also when it is gray and there is little light.
The worst hours to be exposed
Just like during summer, we do not recommend being exposed too much to the sun between 12 p.m. and 2 p.m. These hours apply to winter as well when the sun is strongest and when it can trigger the most damage.
Risks of exposure to the sun during winter
Although they are slightly different from summer, one can still experience the effects of the winter sun.
Skin ageing
Sun's rays makes us tan, but they can also seriously damage our skin. The risks are not minimal. Starting with premature aging of the epidermis. The skin thickens and loses elasticity. Due to which, it is less supple and firm, leading to deeper wrinkles. Not to mention the appearance of brown spots due to UVA rays.
Our selection of SPF anti-aging creams
Photosensitization
Some drug treatments are photosensitizing, this means they can cause an allergy-like reaction to the sun. In which case, if you're following such a treatment and expose yourself to the sun without any protection, it could affect your skin and for example develop patches or dark spots. In the second case, they often do not go away completely. Photosensitizing treatments are generally prescribed during winter to limit the risks, so you must continue to protect yourself.
Skin cancers
Each year, 80,000 new skin cancers are condemned in France. Among these cases, 2/3 are due to excessive sun exposure, this is overwhelming evidence of the dangers which occur when you don't protect your skin properly against the sun. Among the most serious skin cancers, melanoma accounts for around 15,000 cases. Therefore, it is essential to protect your skin from the sun, mainly moles which can turn into cancer..
Choose the right protection
It is usually necessary to buy a special winter cream. When you buy your sun protection during the winter, make sure it filters out UVA for optimum effectiveness.
When and how to protect yourself from the winter sun?
Just like during summer, it is possible to protect your skin from the harmful effects of the sun during winter. There are a few good things to know, which are easy to apply.
Adapt protection at your own pace
When it comes to sun protection, it's important to take your exposure into account. If you're only out to commute for a few minutes every day, light protection will be enough. It won't be required to apply the cream often during the day. On the other hand, if you work outdoors, or spend the day outside during the weekend, use a higher protection and renew your application.
Protection factor in city
For those people who move around the city, an index of 15 will be enough. The present building and trees provide enough shade and protection. An index of 15, stops around 92% of UVB rays, which is enough to prevent burns and sunburns.
Sun in the mountains
Have you noticed that it is easy to get sunburned in the mountains? This is because of the reflection of the sun on the snow, as the effect intensifies. To avoid unpleasant surprises, use a cream with a protection factor of at least 30. Even if your skin is tanned and looks all ready, keep this clue in mind, to properly protect your skin.
Which everyday care to use?
One can find a large number of care and solar protection products, which you can apply on your skin to protect it.
• Protective products
Depending on the situation, sunscreen may be required, even during winter. It will counteract a maximum of UV rays, especially if you are in the mountains, or have very sensitive skin. This will make you feel at peace, throughout the day.
• Moisturizing products
If you live in the city or go outdoors a little during the day, a moisturizer with UV protection will be enough. There are tinted moisturizes which protect you while giving you a healthy glow. You can also opt for sunscreens which include care, such as Exfoliac Fluide solaire SPF 50+ by Noreva, ideal for oily or blemish-prone skin, to protect these without attacking them.
• Cosmetic products
Sometimes sun protection can seem incompatible with makeup, but this isn't the case. Several cosmetic products have sun protection factors, rather practical 2-in-1. You can mostly find powders. Don't forget about the eye contours through specific products, the best way to protect this part of the skin which is so sensitive…
Even during winter, sun can be very harmful. Therefore, you need to protect yourself throughout the year, by using creams which are in keeping with the situation. Don't forget to renew the application several times during the day and choose those care treatments which suit your skin type.
The 3 key points you need to remember on sunscreen protecting during winter:
Hazards of UVA: during winter, we are exposed to less UVB, which causes burns and sunburns. However, UVA rays remains very strong and are responsible for skin aging;
Adapted protection: choose the right sun protection depending on your pace, where you live and how much time you spend outdoors. It'll be more efficient;
A large range of products: to protect yourself from the sun during winter, you have the choice between several products. Moisturizers, protective creams, and cosmetics, you shall find the care you need.
Regarding the author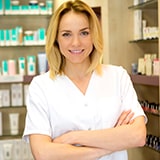 Marion
Aesthetician/Cosmetician
Certificated in Aesthetic/Cosmetic, Marion is specialized in dermo-cosmetics cares and in make-up. Through "My well-being and beauty journal", she helps you to take care of your face and of your body by providing you her beauty advices.