Take care of your skin during autumn
Written by Marion, Aesthetician/Cosmetician | published on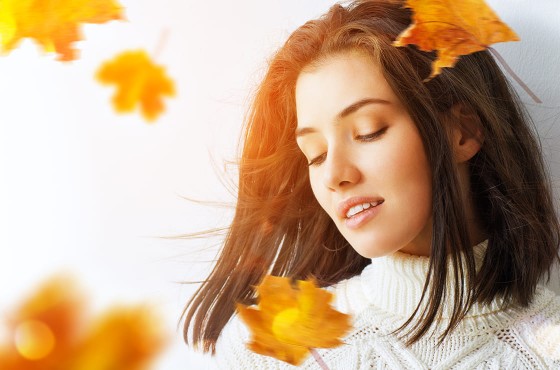 Going back to work is synonymous with the end of the holidays, but also that autumn is back! There are weather changes, and our skin has new needs to remain great. We shall explain to you how to take care of your skin during this transition period, which isn't always easy.
Autumn is on the way: how does it impact our skin?
Blemishes appear
With seasonal changes, our skin doesn't always go through the same climatic conditions, which comes in the way. It might make the skin dry. However, dry skin will be more fragile and prone to scales. While oily skin shall produce more sebum, to fight against these attacks, which can cause an increase in pimples.
Redness
In addition to blemishes, our face and body skin, may start to redden due to the change in temperature. The beautiful summer tan begins to fade; so, does our healthy glow and it's obvious.
The importance of changing one's beauty routine
During autumn, our skin has new requirements. More moisturization, but also more detoxification, because you need to get rid of impurities. Therefore, it is necessary to choose new skin care products, which are adapted in resuming a beautiful complexion.
Pamper our face's skin
Face skin is fragile and must be pampered on a daily basis, so that it remains invigorating, even during autumn. Here are the right actions, which help take care of your skin.
Cleansing
Begin by cleaning your face every day, morning, and night. In the morning, to get rid of toxins, discharged by the skin during the night, and in the evening to remove all the impurities and pollution that could have been deposited. If you cleanse the skin at the end of the day, it will also get rid of makeup that can damage the skin..
Exfoliating
When the weather gets colder, the skin is drier. It may slightly peel, and some dead skin may remain on our face. Not only is it unsightly, but this phenomenon can also clog the pores of your skin and lead to blemishes. Scrub at least once per week, to remove dead skin and this will help your skin breathe.
Moisturizing
Once the skin has been cleaned and purified, it must be deeply nourished to retain all its vitality. The cold dries it out, so it requires moisturization, as then it can repair itself naturally. Think of choosing a cream or moisturizer, which is adapted to your skin type for an optimal effect.
Masks
In addition to this daily routine, it is recommended to add a mask to your facials. It will treat, nourish, and even repair your skin when the need arises. Various masks are available on the market, so you can be sure to find the one, which perfectly suits the nature of your skin.
Pay attention to eating habits
Our skin reflects our eating habits, so it's important to have a balanced diet if we want our skin to glow and be healthy, even during autumn.
Don't forget about other body parts
While the face is important, other body parts should not be neglected. Right from the lips to the feet, some good habits need to be taken on, to get through the autumn season.
Hand and feet skin
Our hands and feet also need to be moisturized. Hands because they are constantly exposed to bad weather, the sun and to cooling temperatures. While our feet are locked up and often suffer from friction, so one must soothe these. In terms of moisturization, we focus on rich and nourishing products, to repair these properly. Consider gently exfoliating your hands with a scrub, so that you can restore softness and radiance. As for the feet, you can use a pumice stone. This will get rid of dead skin and prevent the epidermis from thickening too much and becoming painful.
Body skin
Just like the face, the body needs to be refreshed and nourished. Exfoliate every week to get rid of dead cells, your skin will be able to breathe better. To keep your skin soft and well hydrated, use creams and other moisturizers, on a daily basis.
Chapped lips
The skin of our lips is particularly thin and sensitive. Therefore, they tend to deteriorate quickly, especially if it is cold and windy. This is painful and unsightly, dead skin cannot be removed just like that, as it may cause small cuts on the lips. Choose a scrub which is specially designed to remove these. Then think about moisturizing properly to repair them.
One doesn't forget about sun protection
We continue protecting our skin from sunrays, even during autumn. These are present even after summer and can be harmful. It is essential to continue applying sunscreen during autumn. Choose an index of at least 15, or even 30 if you have very fair skin. Some day-creams contain sun protection, opt for this very practical 2 in 1 product.
What daily beauty routine to adopt during autumn?
When autumn arrives, a few simple steps will help you maintain beautiful skin.
1. A deep face cleansing
First step, cleanse your skin to remove make-up, pollution, and other impurities. Depending on your preferences, you will have the choice between several cleansing textures. First of all, micellar water which adds a touch of freshness to the skin and can be used for cleansing, but also for removing makeup. You can also find purifying cleansers in gel or lotion, depending on what you prefer.
2. Get rid of dead skins
To look good, skin needs to be able to breathe. Therefore, it is necessary to clear the pores as much as possible. The best way to do so? Scrubs! Once or twice a week, clean your skin properly. Scrub on clean, slightly damp skin for a more pleasant application. Then make circular movements without pressing too hard, so that you don't damage the skin, from the inside out.
3. Deep moisturization
Nourish your skin with a moisturizer adapted to the needs of your skin. For normal to oily skin, the Light moisturizing Hydrance emulsion by Avène would be ideal. Normal to dry skin, on the other hand, will appreciate the hydrating cream CeraVe.
4. Bonus : Useful food supplements
Combined with a good beauty ritual, food supplements can be great allies, to take care of your skin during autumn. If you have dry skin, you can use these specific dietary supplements that fight skin dehydration. Acne-prone skin will enjoy food supplements that regulate sebum production. Some supplements also help to fight aging signs.
To avoid pulling a long face during autumn, don't forget to pamper your skin. Moisturizing creams, daily cleansing, and getting rid of dead skin, all you need to do is follow some simple steps, to make all the difference.
The three key pointers to remember to take care of your skin during autumn:
Take care of the entire body: face, hands, lips, feet, all skin areas are affected by the arrival of autumn, so we must carry out the right actions in these areas;
Boost the immunity system: the return of the cold weakens our immune defenses, so we need to strengthen these on a daily basis, to avoid getting sick;
Adapt products to the season: the needs of our skin change from time to time, so don't forget to use suitable care, at all times.
Regarding the author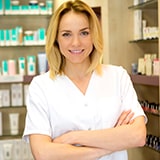 Marion
Aesthetician/Cosmetician
Certificated in Aesthetic/Cosmetic, Marion is specialized in dermo-cosmetics cares and in make-up. Through "My well-being and beauty journal", she helps you to take care of your face and of your body by providing you her beauty advices.