Which shower gel for men should you choose based on your skin type?
Written by Marion, Aesthetician/Cosmetician | published on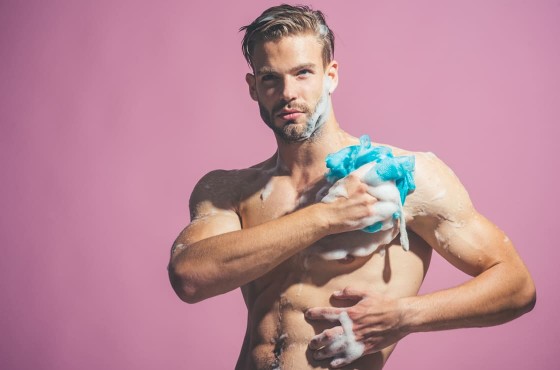 Men also have the right to their beauty products! Men's shower gel is a must in their toiletry bags. What is the specificity of a shower gel for men? How to choose it? Follow us to learn everything about this daily beauty and hygiene routine.
Why choose a shower gel for men?
Men / women: different skin and needs
Men's skin is different from that of women for purely hormonal reasons. Indeed, testosterone gives specific characteristics to the epidermis of men on several levels:
Thickness: naturally richer in collagen, men's skin is on average 20% thicker than women's skin;
Aging: the level of collagen in the epidermis of men reduces at a constant rate. For women, this reduction comes later, but equally happens faster. This has the effect of slower aging in men and the slower appearance of the first wrinkles. However, once present, the wrinkles are also deeper;
Texture: the sebaceous glands are more numerous in men, which results in oily skin and more sebum secretions. Men are therefore also more prone to acne-type skin disorders.
Thus, the men's skin has different needs from that of women. Although hydration remains a high priority, it may be less so. However, protection against impurities is more crucial.
The benefits of men's shower gels
In addition to the cleansing function, shower gels are differentiated by various features that make them a crucial body care for men. There are many targeted benefits based on need or time of day:
The energizing effect: ideal for challenging starts to the day or after a sports session;
The relaxing effect: perfect for reducing built-up tension and ending a day in style;
The refreshing effect: useful in summer after sunbathing;
The toning effect: perfect for firming the skin and optimising its elasticity.
The very masculine note of the fragrance of men's shower gels is also a characteristic. It is often minty or woody.
Men's shower gel: how to make a good choice?
Choose shower gel according to your skin type
Just like women, men each have their own skin type. Depending on this, it is advisable to choose a shower gel suited to the requirements of each skin type:
For dry skin
Even though it is rarer, some men have skin that can quickly become dehydrated. In this case, we recommend the use of a shower gel containing nourishing agents such as shea or aloe vera.
For sensitive skin
Skin prone to irritation generally does not like products containing too many chemical ingredients. It is best to choose natural ingredients.
For oily and acne-prone skin
The goal here is to limit the overly astringent action of the soap by choosing a version of shower gel with neutral pH and without soap.
For normal skin
If they have no special requirements, men with skin that is neither too dry, too oily, nor too sensitive can give free rein to their desires by selecting shower gels made for normal skin.
At Cocooncenter, we offer  a wide range of shower gels for men, selected from the most popular brands.
All-in-1 shower gels
These products are formulated to be suitable for cleansing the body, face and hair. A single product is therefore enough to wash from head to toe. Save time and above all save space in the bathroom!
Use a shower gel to shave in the shower, good or bad idea?
To save time or for lack of a suitable product, a man may be tempted to use his shower gel to shave daily. This solution is particularly not recommended, because soap has the effect of removing impurities, and does not prepare the skin for shaving. The risk of cuts and irritation is increased. For this masculine procedure, we advise you to  use  a specific shaving foam or gel.
Organic shower gels
For men looking for 100% natural, certified organic shower gels are also available.
Men's shower treatment: best practices
Limit the frequency of showers
Washing yourself every day is obviously an excellent practice. However, during hot weather or after intense sport, the temptation to cool down in the shower is very strong.
Of course, in certain situations, this second shower is inevitable in order to be comfortable and more hygienic. However, remember that water tends to dry out the skin. If you must take two showers on the same day, we advise you to limit the time spent per shower to reduce the risk of dry skin.
Using a shower gel: best techniques
Using a men's shower gel is simplicity itself. However, to avoid waste and misuse, here are some practical tips for the perfect shower:
Use a small amount of product and lather: we often press too hard on the shower gel dispenser However, just a little amount is enough. With the effect of water, the gel begins to lather, and a simple dab of product can be used to wash a large part of the body. If it  not enough, it is  always be possible to use an additional measure;
Protect the skin: unless your intention is to exfoliate (in which case, you will need special equipment), you do not need to rub very vigorously to achieve a lather. On the contrary, this can cause irritated skin reactions;
Rinsing is essential:  inadequate rinsing can leave traces of soap on the skin, preventing it from breathing properly.
Men's skin is different from that of women. However, it is no less sensitive and needs to be pampered. Thanks to a wide range of shower gels tailored to them, men can combine business with pleasure and give their bodies tailored care daily.
The three key points to remember about men's shower gel:
Men's skin is oilier and thicker than that of women. It does not have the same needs in terms of care;
Shower gel for men is available in an all-in-one formula which can be used  for the body, face and hair;
Shower gel for men does not only cleanse, it looks after every type of skin.
Regarding the author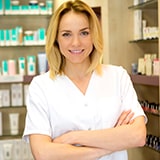 Marion
Aesthetician/Cosmetician
Certificated in Aesthetic/Cosmetic, Marion is specialized in dermo-cosmetics cares and in make-up. Through "My well-being and beauty journal", she helps you to take care of your face and of your body by providing you her beauty advices.