Essential oils blends to stimulate digestion
Essential for the proper functioning of our body, the digestive system is very easily disturbed by a number of elements such as a poor diet, stress or hormones in women. To contribute to the normal functioning of the digestive system, essential oils for digestion such as lemon, mint or caraway help reduce disorders such as bloating, headaches and discomfort that may occur on a one-time or chronic basis.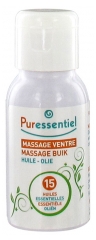 Out of stock
Which essential oil to choose for digestive comfort?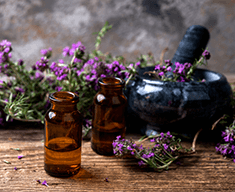 Your Cocooncenter online pharmacy offers you a range of essential oils intended to support digestive comfort and help to prevent the onset of disorders during pregnancy and times of stress. Some products we offer are also suitable for children. To be used orally or as a massage, our products contain synergies of essential oils known for their stimulating, depurative and soothing benefits.
Because stress and digestive disorders often go hand in hand, find also on our online store our essential oils against stress to naturally promote rest and relaxation and improve the quality of sleep.