Essential oils blends against travel sickness
Also called kinetosis, travel sickness is characterized by the appearance of several uncomfortable symptoms such as hot flashes, nausea or dizziness. These can occur on a journey by car, plane or boat and concern all segments of the population, children and adults alike. To limit discomfort, the use of essential oils for travel sickness proved to be an effective and natural solution to adopt in prevention.
Which essential oils to choose against travel sickness?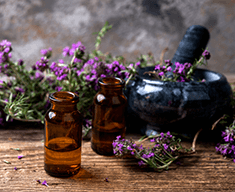 Your Cocooncenter online pharmacy offers you a selection of essential oils against travel sickness available in synergies to benefit from the toning and stimulating properties of plants (like lemon or peppermint) on your digestive system. Our products are to be taken in prevention of a trip or several times during journeys to limit or relieve the onset of disorders quickly and effectively. Always consult the directions for use to meet recommended doses and avoid interaction with other products or drugs.
To prevent transport sickness specifically in children, also discover our selection of food supplements based on natural plant extracts.