Food supplements for hearing
Age, hereditary or even using loud headphones weaken our hearing and lead to tinnitus and hearing issues. Given this observation which affects an increasingly large part of the population, food supplements for hearing have recently appeared on the market and offer an effective natural treatment against tinnitus and hearing discomfort.
What natural treatment for tinnitus?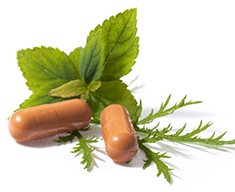 Tinnitus is one of the most common hearing system disorders. They are characterized by the appearance of an abnormal hearing sensation, such as a buzzing or hissing in the inner ear that has no external origin. Tinnitus can affect only one ear or both, be transient or chronic, and cause a lot of discomfort for people who suffer from it.
Made with active ingredients such as ginkgo biloba and a combination of minerals such as magnesium, natural treatments for tinnitus offer an effective solution to soothe disorders. By stimulating blood micro-circulation and promoting the transmission of electrical signals in the nervous system, food supplements for hearing help restore comfort and favor maintaining normal hearing.
Discover our selection of food supplements for hearing and our natural treatments for tinnitus in the form of tablets, rich in natural active ingredients to help you preserve your hearing.