Food supplements for headaches
Relatively common, headaches and migraines can be due to many causes. Viruses, stress, prolonged exposure to screens, poor posture or even vision issues can cause temporary or chronic discomfort depending on the case. To curb the issues and to be able to continue with your daily activities, headache food supplements offer interesting support to regain comfort and serenity.
Which food supplement against migraine to choose?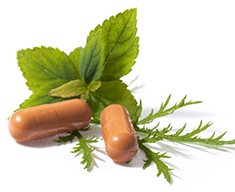 Headache and migraine are two different things: migraine is usually stronger, with increased sensitivity to surrounding light and sounds, at times accompanied by a sense of nausea.
To limit discomfort and disorders related to headaches and migraines, food supplements contain targeted natural active ingredients that take action on the nervous system. In particular chamomile, with calming and soothing virtues, white willow bark or a set of vitamins and minerals such a magnesium food supplements to help reduce stress.
Discover our selection of food supplements for headaches made of chamomile, white willow bark or gingko in tablets or capsules to help you reduce the discomfort and disorders related to migraines.