Hydroalcoholic gel or soap:
what are the uses?
Written by Paul Musset and Laboratoire dermatologique Bioderma | published on | updated on 24/05/2021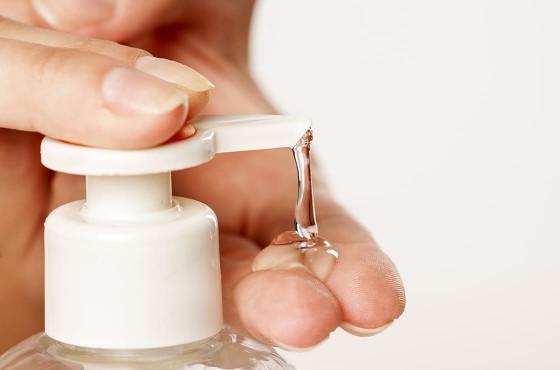 Due to the Covid-19 health crisis, hand washing has become very important to fight against the virus. As long as you do it properly! Two schools of thought seem to face off: soap and hydroalcoholic gel. Let's review.
Why is washing hands an important action?
Washing your hands is a daily gesture, but this becomes all the more important during a pandemic like the one we are currently experiencing.
Hands is a great transmission vector.
Hands are usually filled with bacteria and germs. The reason? They are constantly in contact with many objects. Door, computer keypad, cell phone, metro railing… Our hands have the potential of being exposed to the virus quite often. Once these are on our hands, germs can enter our body when we touch our eyes, nose, or mouth. Therefore, you must wash your hands to restrain the risks.
Repeat this gesture several times a day.
To make it efficient, hand washing must be repeated many times on a daily basis. As soon as we touch an object, new bacteria can settle on our hands. Don't forget to wash your hands as soon as you come back after being outside, before cooking to avoid contaminating food, after going to the toilet, sneezing, blowing your nose or coughing...this should turn into a daily reflex.
The right way of using soap.
The soap will detach the germs which are present on the surface of our hands and wash them away while rinsing. This is this process that makes it so effective while cleaning our hands. You still have to use it properly.
Wet your hands: The water will help the soap to lather properly to make it easy to clean.
Apply a good amount of soap: It must be sufficient to wash the entire surface of each hand and one doesn't forget any area.
Rub for 20 to 30 seconds: This is the time it takes to remove viruses and bacteria, and to leave both hands clean.
Rinse thoroughly: All the soap must be removed for hand washing to be effective.
Dry your hands: Humidity promotes the growth of bacteria, dry your hands completely so that germs don't develop.
Favor liquid soap
It will not be more effective than solid soap, but it is less likely to contain bacteria. Soap bars can remain wet in places: such an environment favors the development of germs.
Positive and end points of soap
Present in all homes, soap is very popular with many people. It has advantages, but also fewer practical points.
Softer for the hands
Soap has a wide variety of textures and properties, which helps choosing nourishing and softer varieties. Some soap references may even lay a protective film on the hands, which strengthen the lipid layer of the skin, often put through a rough test due to repeated washing.
A pleasant smell.
Soap has thousands of various scents. So, you're sure about finding the one you prefer for an even more pleasant hand cleaning: almond, vanilla, lavender, red fruits...there are several options.
Water obligatory
Soap requires water to apply and rinse. Thus, it's not easy to use on a mobile basis. You may not necessarily have access to a water area to lather your soap or rinse it.
The right way of using hydroalcoholic gel.
Hydroalcoholic gel destroys up to 99.99% of the bacteria on our hands. This is what turns it into a wonderful ally against germs and viruses. To use it properly, the following points must be observed.
Put a good amount of gel on your palm: You must apply a sufficient amount to properly cover both hands while you wash your hands.
Apply it to the entire surface: The palm and top of the hand should be covered with hydroalcoholic gel, as well as the nails and areas between the fingers.
Scrub long enough: For the hydroalcoholic gel to be effective, washing must last at least 20 seconds and can extend up to 30 seconds.
Let it dry properly: We tend to stop rubbing our hands too early, we have to wait until our hands are dry so that they aren't a breeding ground for bacteria and viruses.
Use an efficient product
Make sure that it is an approved hydroalcoholic gel that meets current standards. Ensure that it contains ethyl alcohol, propyl alcohol, or isopropyl alcohol, with a concentration between 60 and 70%.
Positive points and limitations of hydroalcoholic gel
Just like soap, hydroalcoholic gel has assets and limitations in terms of use.
Practical to use.
Available in many formats, the hydroalcoholic gel slips easily into a bag or pocket. You can use it anywhere.
No need for water
A significant advantage, hydroalcoholic gel does not require water. It cleans your hands on its own and doesn't need to be rinsed. So, you can apply it during any situation.
Kills bacteria, but does not clean itself.
A virus contains lipids. Only soap is able to break these, trap them and get rid of it through rinsing. The hydroalcoholic gel, even if it gets rid of bacteria, will not make this washing effect, especially for some particularly strong viruses that remain on our hands for a long time, such as the ones of flu.
Drying effect
While using a hydroalcoholic gel, the lipid film is attacked, which will dry out the skin. It can also be painful if there are wounds on the hand, as it contains alcohol which tends to sting the wounds.
One of the weapons to fight the Covid-19 virus, and the others, is hand washing. This is the best way to get rid of germs and bacteria and limit the risk of contamination. Depending on the context and your preferences, you have the choice between hydroalcoholic gel and soap, each one has its strengths and weaknesses.
The three key points to remember about hydroalcoholic gel or soap:
Adapt your hand washing to the conditions: if you can access water, use soap; otherwise, favor hydroalcoholic gel.
The drying stage: whether you use soap or hydroalcoholic gel, drying is very important so that bacteria doesn't get spread.
At least 20 seconds of washing: this is the required time for effective hand washing.
About the authors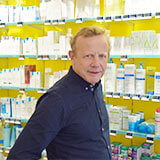 Paul Musset
Doctor in Pharmacy
Certificated of a pharmacy doctorate at Reims University (French University), Paul Musset is passionate by natural medicine and in sport nutrition. He accompanies you in "My well-being and beauty journal" by providing you his health and well-being advices.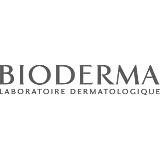 Laboratoire dermatologique Bioderma
At Bioderma, taking care, supporting and improving the quality of life of everyone is what drives us. We are constantly seeking to innovate to offer effective dermatological solutions that are fully respectful of the skin and easy to use on a daily basis.