Essential oils to provide the house with a fragrance:
which one to choose?
Written by Paul Musset, Doctor in Pharmacy | published on | updated on 22/03/2021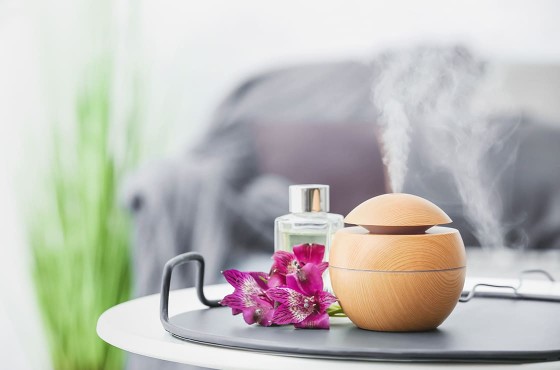 To fight against bad smells while purifying the air at home, essential oils have got it all. Lemon, orange, eucalyptus, chamomile… There are many fragrances, each with their very own virtues. Which essential oil to choose to provide the house with a fragrance? What are their benefits and how to use them? Let's review!
Essential oil for the home: 8 ideas of fragrances and their benefits
Lemon
Nothing better than a pleasant lemon fragrance, to get rid of bad odors and refresh your indoors! Beyond the enjoyable comfort for the nose, lemon has purifying properties: it cleanses the ambient air and prevents it from getting polluted by bacteria. Lemon essential oil also boosts the person through the breathing in its fragrance. It has tonic properties and also makes a positive impact on the mood.
Ravintsara
This essential oil is very much appreciated during winter for its anti-viral action. When applied to the skin, it acts as a barrier against seasonal illnesses and protects the inhabitants of the home from viruses, by optimizing their immune defenses. As a diffusion, it helps cleanse the air in the house. In terms of the fragrance, Ravinstara essential oil is extremely aromatic, with a scent that is both fresh and spicy.
Tea tree
Its woody scent tinged with camphor is super powerful. It is great for sanitizing indoor air over time. It also helps strengthen the immune system and efficiently protects us against viruses, during the winter season. Moreover, it repels parasites such as moths and mites. It also helps fight against the proliferation of fungi (molds).
Sweet orange
Its citrus fragrance refreshes the entire house and soothes the inhabitants. It is antimicrobial and can be used both as a home fragrance, but also as a laundry sanitizer.
Eucalyptus
Extremely effective in fighting against colds, sinusitis and other ENT disorders, eucalyptus is also available as an essential oil (HE radiated eucalyptus). As a dispersion in the house, it provides a minty and camphoric scent in the room. Another interesting property of this plant extract is its dynamizing, stimulating and relaxing action. As an atmospheric diffuser, it favors concentration and helps clarify thoughts.
Roman chamomile
Roman Chamomile essential oil has powerful soothing properties. Its calming effect turns it into an oil to use in a bedroom right before going to bed. The smell of chamomile can be a bit overwhelming; this is the reason why it is recommended to dilute it with other oils.
Cinnamon
Its sweet fragrance provides a gourmet and comforting touch to your interior. Moreover, it has antiseptic and antifungal benefits. This helps purify the ambient air in your living rooms while warming it up with its biscuit-like smell.
Lavender
Famous for its insecticidal action, lavender provides a meadow like small in the house. It is one of the most commonly used essential oils. It possesses several benefits which depend on how it is applied. As a diffusion, it mostly benefits the nervous system which needs to be highlighted. Relaxing and sedative, it acts on mild depressive states by fighting in particular against insomnia that is related to stress.
Essential oils: intense power that rhymes with precautions
Aromatherapy is a natural discipline that uses the properties of plants and relieves health issues and helps the individual regain well-being. Regardless of its method of distribution, it is essential to be well informed before using it, in terms of the restrictions. Their very powerful action doesn't bode well with all profiles (especially children and pregnant women) and requires strict precautions for use.
Diffusion of essential oil: tricks and tips
Choose the right diffuser
To optimize the effectiveness of the benefits of essential oils, the material chosen for their dissemination plays a key role. There are several types of essential oil diffusers and they don't take action in the same way:
Nebulization: this is the most extensively used method for therapeutic diffusion. The essential oil particles are mixed with the air, then they are projected through the action of two nozzles. This process allows essential oil particles to remain in the atmosphere for longer, but also their smell. This type of diffuser is ideal for very large rooms (over 50 m²).
Misting: essential oil is mixed with water, and forms a liquid, that is ready to be transformed into mist through a vibration system. Diluting the essential oil in water makes its diffusion less concentrated, and less effective over time. This equipment can cover an area of 30 to 40 m² depending on the model.
Gentle heat: essential oils are heated by a resistance for the electric versions, or by a tealight candle for classic versions (perfume burners). Since there is no projection system in the air, the diffusion is limited at the level of space. This is the reason why this type of use is generally reserved for small rooms.
Properly dose your essential oil-based preparation
While the choice of technology for disseminating plant extracts is important, the right dosage is also key. There is a recommended dosage for every essential oil. Therefore, it is key to refer to the instructions for use.
Some essential oils have such a powerful potency or a strong scent, that it is advised to use them in combination with other oils. This limits their concentration. This is the case for chamomile, for example. In every case, it is important to refer to the precautions for use.
Adapt the fragrance to the room
Depending on the properties of the essential oil, it will generally be suitable for a particular room in the house. For the bedroom, rest and peace of mind are highly crucial. This is the reason why lavender or chamomile are the most recommended plant extracts for diffusion.
For cooking, the goal is often to neutralize bad smells or add a gourmet fragrance. An essential oil that smells good is the main goal. In this case, citrus fruits such as lemon, orange or cinnamon shall suit you perfectly.
To provide your home with natural fragrance, while providing health benefits, essential oils can quickly become your best allies. It's your move to choose the scent depending on your tastes and desires.
The three key points to remember about essential oil to provide your house with fragrance:
Essential oils for the home play two main roles: provide the house with a fragrance and cleanse the air.
The dispersion of essential oils in the house is carried out through a diffuser. The size of the room usually determines the type of diffuser which best suits the situation.
Essential oils require precautions of use. It is important to learn about their use restrictions before using these.
Regarding the author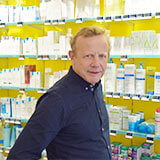 Paul Musset
Doctor in Pharmacy
Certificated of a pharmacy doctorate at Reims University (French University), Paul Musset is passionate by natural medicine and in sport nutrition. He accompanies you in "My well-being and beauty journal" by providing you his health and well-being advices.