Sweet almond oil:
13 ways to use it
Written by Marion, Aesthetician/Cosmetician | published on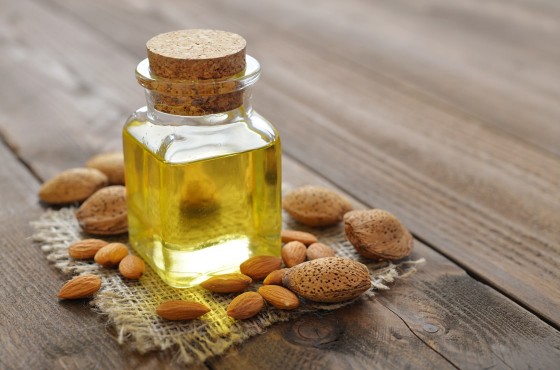 Looking for a natural product that can be used by everyone - including those with sensitive skin? Sweet almond oil is the solution! Rich in omega 3, 6 and 9 and vitamins, it soothes, regenerates and nourishes in depth while revitalising. Multi-use, it is useful for dry skin, hair and even babies.
What is sweet almond oil?
Sweet almond oil is extracted from the kernel of the almond fruit. Mainly found in the United States and hot countries like Spain, Iran and Morocco, it is harvested for pressing. Almond is the botanical name of this fruit, but manufacturers refer to the seed that comes out of its shell as almond kernel.
Cold pressing of almonds
As soon as these kernels have been harvested, the first cold pressing produces this precious liquid. The second and third presses are hot or extracted from cold. Modern technologies make it possible to harvest this oil which, contrary to ancient knowledge, does not have the same virtues.
This natural oil has been recognized for its moisturising properties since ancient Egypt, and other benefits were later discovered. The most fragile skin and hair especially appreciate it.
A 100% pure and natural oil
While commercially available moisturisers are saturated with chemicals, baby skin deserves a more natural solution. The sweet almond oil obtained after the first cold pressing is ideal for these fragile skins.
The role of olive oil
Once the kernels are crushed and mixed, a dose of olive oil is added. The mixture is then stored so that the enriched oil of the almond separates from the pulp. The sweet almond oil is then ready to use. Here are 13 ways to use it!
How to use sweet almond oil?
1. Hydrate and nourish delicate skin
Gentle on the skin, sweet almond oil manages to delicately hydrate. Rich in iron, zinc, copper and fatty acids, it is ideal for deeply nourishing the skin. Without chemical agents, it suits the most sensitive skin. Babies love it, as does delicate skin. On the face or body, as a massage or as a daily moisturiser, it is perfect. Cocooncenter offers you a selection of sweet almond oils ideal to meet all your needs.
2. Soothe and heal
Known for skin problems, sweet almond oil provides relief for babies with eczema. It effectively relieves itching. Its soothing action is also ideal in cases of nappy rash. Its use is preferable to cortisone solution which can be dangerous for infants. It can therefore be applied between two nappy changes to calm inflammation.
3. Baby Massage
Massages are important to create a bond with baby and to help relaxation. Baby Sweet Almond Oil has a pleasant scent and is deeply hydrating. After bathing, this parent / child exchange is very pleasant. These massages also relieve colic. Concentrating the massaging on the stomach action can assist in eliminating pain.
4. Nourishment of dry skin
Rich in omega 3, 6 and 9, sweet almond oil has a high moisturising power. It is therefore recommended for dry skin. It can finally regain its elasticity and comfort. Applied to clean skin, after a shower or bath, this natural oil provides in depth nourishment.
5. Eliminate wrinkles
Enriched with vitamins A and E, sweet almond oil is a natural antioxidant for the face. Its daily application therefore makes it possible to reduce wrinkles. With daily application, the signs of aging disappear. To be able to take care of your skin without harming it, a refined sweet almond oil is perfect for fighting fine lines and wrinkles.
6. Fight against stretch marks
Stretch marks appear when the skin is too loose. It cracks and fine streaks or scars appear on the skin. The rich formula of this natural oil hydrates the lower layers of the epidermis. The skin is therefore more elastic and does not crack. The sweet almond oil offered by Cocooncenter is therefore very useful in prevention. Pregnant women should use it during pregnancy to avoid this phenomenon.
In a spray or in a bottle, this natural product can also be applied to existing stretch marks. Indeed, its healing properties put an end to inflammation and help regenerate the skin.
7. Regain smooth and shiny hair
Dry, damaged hair is dull and difficult to comb. To restore its vigour, sweet almond oil is perfect. As a mask or styling oil, it tames frizz and facilitates styling. The hair becomes shinier.
8. Restore the balance of the scalp
When the level of sebum is too high, the hair tends to become greasy too quickly. Using sweet almond oil on the hair prevents this from happening. Used after shampooing, it hydrates the hair while reducing the production of sebum.
9. An emollient to ease an itchy scalp
Stress and the use of chemicals can cause itching and irritation to the scalp. In a gentle massage, sweet almond hair oil provides immediate relief.
10. Use to massage the skin and the scalp
To nourish the skin and fight against irritation, just take a few drops of sweet almond oil and massage the affected area. Using your fingertips, this procedure will provide you with rapid relief.
11. As a hydrating mask
For the face and scalp, sweet almond hair oil can be used as a mask. It should be applied to the face and then left to absorb for about fifteen minutes. For the hair, it can be left overnight before rinsing. Here's how to do it:
Cover the hair in oil all over, mixing it with the same proportions of olive oil and tea tree oil. Then add 2 teaspoons of honey;
Put a scarf over the hair;
Leave to absorb overnight;
Shampoo as normal the next day.
Done once or twice a month, this mask helps regulate sebum without drying out the hair.
12. To remove makeup
Used together with micellar water, it removes make-up and hydrates the face in a single step. In an empty bottle, make up a mixture of 1/3 sweet almond oil 2/3 micellar water. Then just apply it using a cotton pad. On the eyes or the mouth, this natural product removes all traces of make-up without having to resort to aggressive skin products.
13. As a dry oil for body and hair
To restore the correct level of hydration, a few drops of sweet almond oil can be sprayed on the skin or hair. Spray bottles are useful to ensure the right dose is obtained. Anti-drip bottles can also be used after a shower or bath to hydrate the whole body.
Sweet almond oil appears to be a miracle product. Natural and chemical free, it is the friend of babies and of dry or irritated skin. The hair and scalp will also benefit from its powers.
The three key points to remember about sweet almond oil:
It is natural and suitable for fragile skin;
It has high hydrating powers thanks to its richness in omega 3, 6 and 9;
It is soothing and healing.
Regarding the author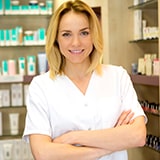 Marion
Aesthetician/Cosmetician
Certificated in Aesthetic/Cosmetic, Marion is specialized in dermo-cosmetics cares and in make-up. Through "My well-being and beauty journal", she helps you to take care of your face and of your body by providing you her beauty advices.