Phytospecific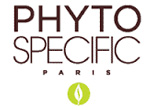 Phytospecific: excellence cares dedicated to curly, frizzy or straighten hairs.

Due to the exigence and the extreme vulnerability of curly, frizzy and straighten hairs, thus mate to dark skins, Phytospecific has elaborated a range of cares ultra-targeted.

The cares Phytospecific are the guarantee of a very high concentration of plants, vitamins and vegetable proteins. Their vegetable formulas allow to obtain exceptional results.
All products for Phytospecific